Miami Arts Dance: Artistry in Motion
The Miami Arts Charter School dance program has seen its dancers go on to earn dance scholarships, high-profile jobs in the industry, and even the attention of Broadway.
See why the secret to these dancers' artistry is a deep knowledge of dance history, and learn about the dance fundraiser that allows Miami Arts Dance to keep making waves nationally.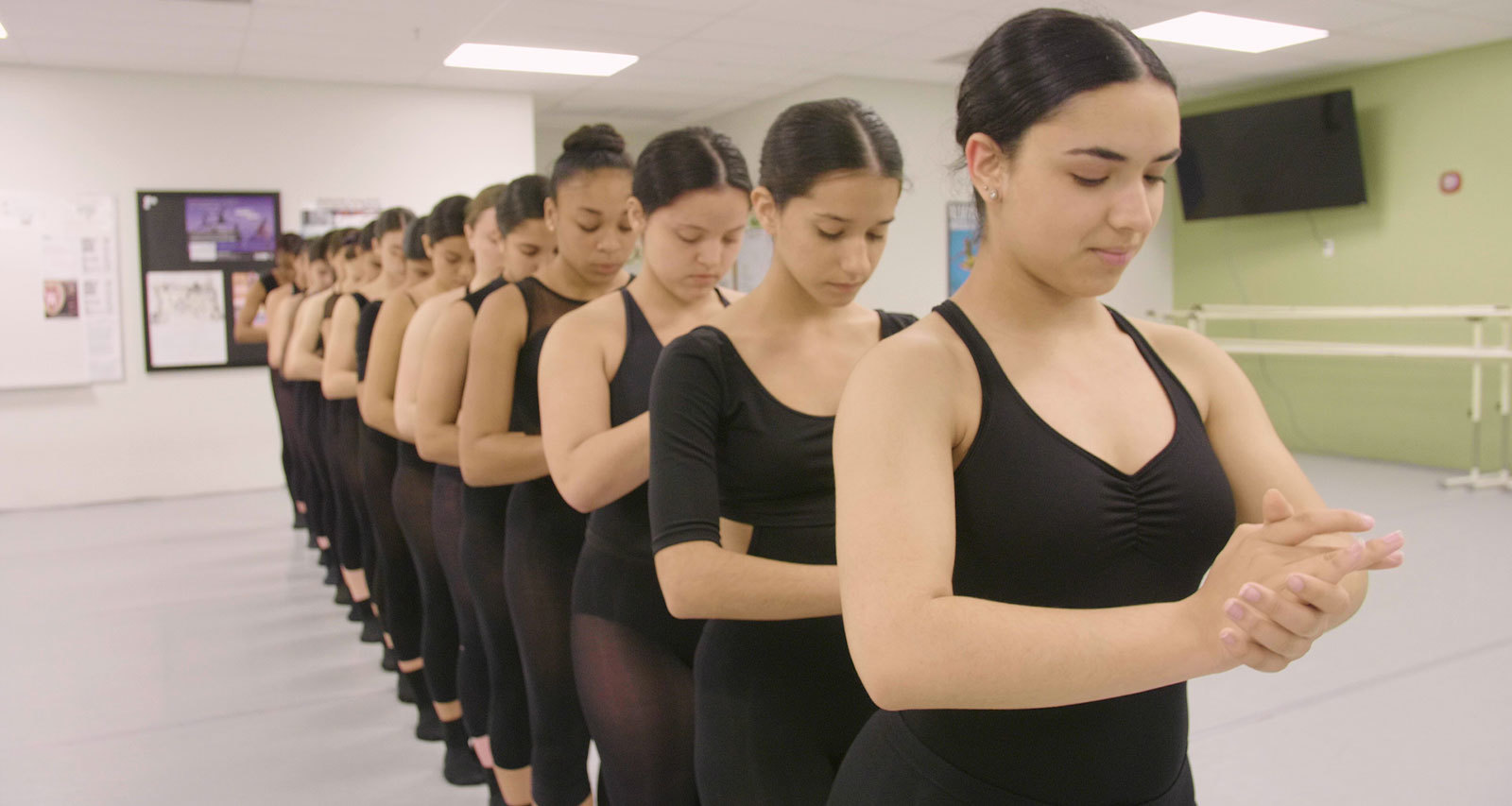 At Miami Arts Charter School in Miami, Florida, dance practice sometimes includes a brief history lesson.
Dancers must know "why they're doing what they're doing," Miami Arts Director of Dance Diana Ford explained. "It's not necessarily something that you can learn in a video—all the little nuances in the details, in the history."
That's why Ford teaches the historical and cultural significance of dance along with technique, an aspect of her rigorous, seven-year program that "challenges the student artistically, intellectually, and physically in the dance field."
As a public charter school devoted to the fine and performing arts, Miami Arts provides highly artistic students the opportunity to explore their talents in a way that is unmatched by conventional public schools.
By specializing in instruction in music, dance, visual art, drama, and creative writing, Miami Arts students strive to achieve excellence through their academic work and in inspiring performance experiences "that will propel their artistic creativity exciting them about life itself."
The school's distinct philosophy is paying dividends; in 2018, Miami Arts received a College Success Award, recognizing the charter school for its devotion to helping students succeed after high school, in college and beyond.
Dancing Down the Generations
Though her curriculum is grounded in Miami Arts' standards of excellence, Diana Ford revealed she also draws inspiration from another source.
"Dance is a generational art form," Ford said. "It has to be passed down from one person to the next."
She went on to hint at her own success as a professional dancer: "I get to pass down everything I've learned from my teachers and what they've taught me."
Before she was an instructor, Ford danced alongside Pitbull and other prominent Latin artists, like David Bisbal. In 2005, she danced at the MTV VMAs in Miami, Florida.
In addition to these commercial ventures, her professional career includes the seven years she spent with the Miami Contemporary Dance Company as well as her appearance in the Cuban Classical Ballet of Miami's production of Don Quixote.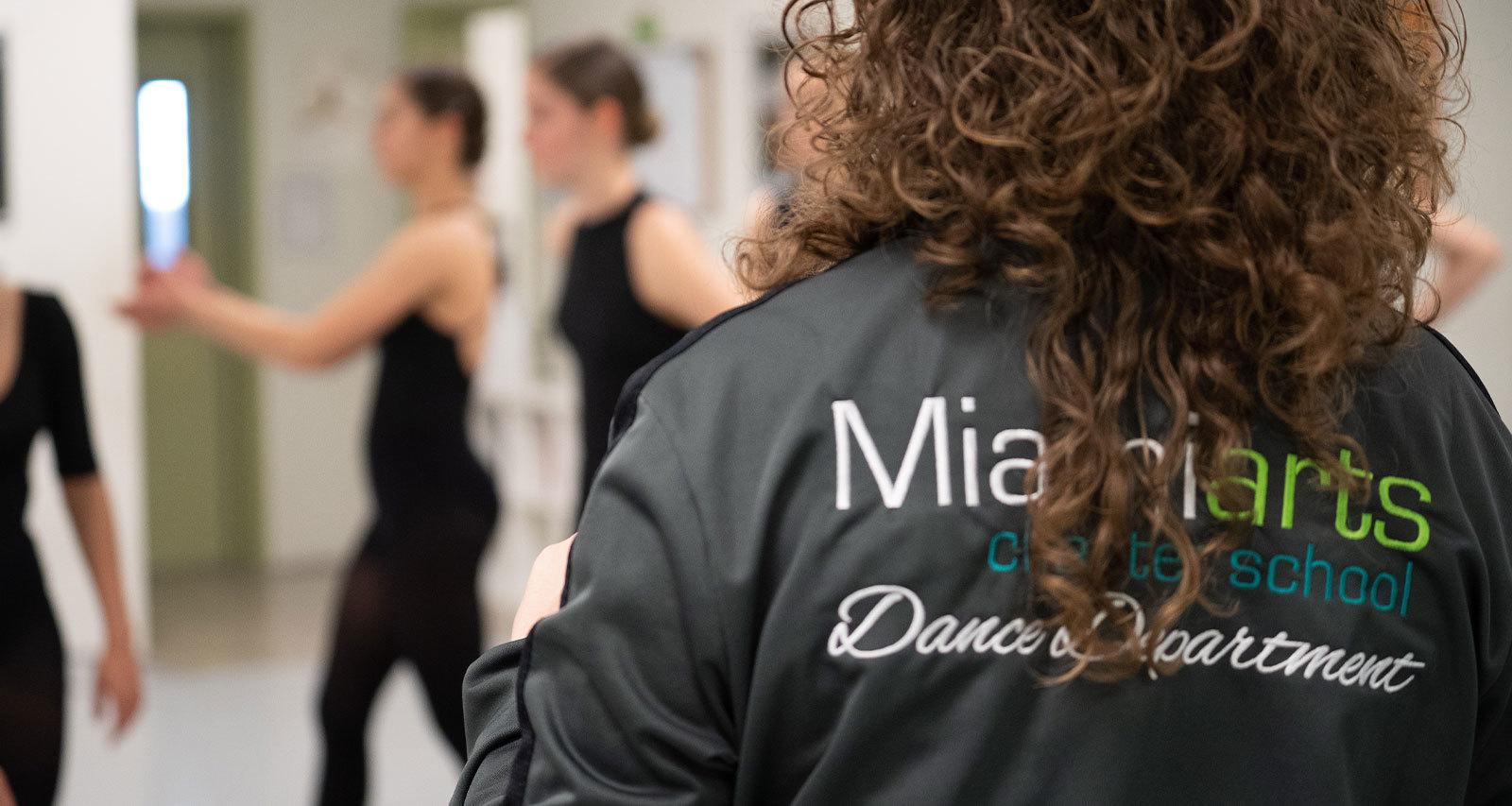 If dance artistry is handed down generationally, it's no surprise Miami Arts has thrived with Ford at its helm.
Drawing on her own professional experience for inspiration, Ford has created a holistic dance curriculum that inspires students to become not merely dancers, but artists.
In the past year alone, Miami Arts dancers have showcased their talent on a number of different stages.
Current student Nerea Francis is a senior gymnast on the National Rhythmic Gymnastics team, who is currently training for Olympic qualifiers.
Valeria Matamoros performed at the Hollywood Bowl last July, where she danced alongside Miami's Siudy Flamenco Dance Company. And in October 2019, several Miami Arts dancers will represent the state of Florida at the 2019 National Dance Education conference in the Young Artist Showcase.
"I think my experience as a professional gives me a little bit of an edge when I'm working with the kids," Ford said. "I can better prepare them for auditions, college applications, and any kind of commercial work."
Even though Miami Arts has seen many of its dancers continue their careers into college and beyond, Ford is even more interested in using dance classes as a vehicle to build life skills.
"The most important part to me is being able to help these kids grow as adults and good human beings, and to be prepared for the future and life in general," she said.
Luckily for Ford, dance lends itself to that goal.
"Dance is such a disciplined art form," Ford explained. "It teaches you a lot of life values and a lot of skills that are going to help you in the future whether you decide to pursue a career in dance or not."
Under Ford's instruction, dancers develop a passion for their art and a formidable work ethic.
"Our dancers here, they put their heart and soul into their work."
Through their pursuit of dance artistry, Miami Arts dancers learn to persevere through adversity.
"Very rarely do we have bad days and even on those days, I know they're frustrated but they're pushing through," Ford said. "They're pushing through because that finish line is in sight. And they see it and they respond to that and they want to get there."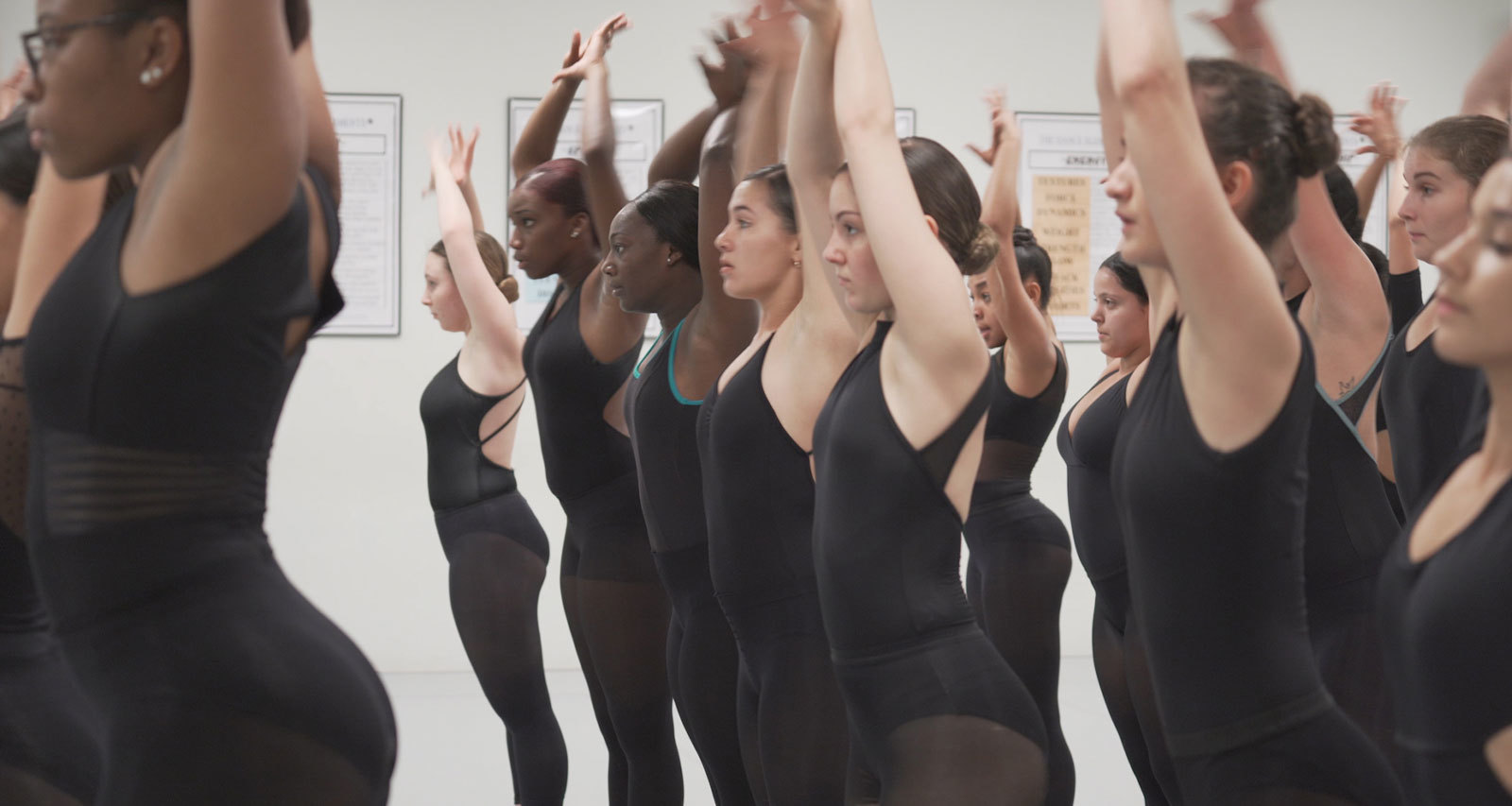 Dance Fundraising Made Simple
Ford is passionate about giving her dancers more opportunities to grow. Unfortunately, many of these opportunities don't come cheap.
"We want to bring in a guest choreographer—they have a fee," Ford said. "We want to provide them scholarship opportunities, but they must attend that audition and that's going to be a trip and it's going to be an expense."
She continued: "I think providing more opportunities for the program means more challenges financially. And I'm pretty sure it will always be that way because the more you want to give them the more it's going to cost us."
Efficient, effective fundraising is essential to the success of Miami Arts Dance. That's why Ford uses an online fundraising platform, Snap! Raise, to manage smarter, faster dance fundraisers.
Last year the Miami Arts dance program was able to raise nearly $15,000 with Snap! Raise, crushing its fundraising goal of $3,000. And since making the switch to the online fundraising platform in 2017, Miami Arts has raised over $22,500.
Proceeds from the program's 2018 fundraiser went toward a trip to the Regional High School Dance Festival at the University of Wisconsin-Madison. The extra funds covered festival and travel expenses, meals, and costumes.
"I try to use most of our donations on experiences and less on raw materials because I think that's what's going to stay with the kids more, and it's going to help them on their path to success in the future," Ford said.
Dance festivals like the one at UW-Madison one are critical to Ford's program because of the doors they open.
"Events such as the RHSDF provide our dancers opportunities year-round, exposing them to college dance representatives who can offer them scholarships and college acceptances," Ford explained.
Without sufficient funding, the Miami Arts dancers wouldn't see this all-important opportunity to showcase their skills.
"If not for fundraising these kids would have to come up with the money themselves and I have kids from all walks of life," Ford stated.
"I have kids who have been homeless, and they still come to school and show up every day," she continued. "I have kids whose parents are unemployed or losing a job. I've had kids with baby brothers and sisters who run straight home from rehearsal to babysit."
"We have a little bit of everything and if not for fundraising we wouldn't be able to do it."
The ease and efficiency of Snap's online platform also afford dancers more time in the studio to perfect their technique.
"It's as easy as tapping their phone and they don't need to be spending time away from rehearsal to sell a product," Ford said.
"To me, that has so much more value as a fundraiser, the fact that they didn't have to waste time or lose time from the dance studio to be able to fundraise."
Snap! Raise makes Ford's life a little easier, too. Without having to run complicated product sales fundraisers, she's found herself with more time on her hands.
"Snap! was an opportunity for me to continue teaching and not stop what I was doing to count chocolate bars or keep tabs on the kids," she revealed.
Ford also appreciates the platform's ability to track campaign progress.
"With Snap! I have an automatic tab of how the kids are doing," Ford said. "I can keep a running record of their progress and I can get on their case and make sure they're doing what they need to be doing."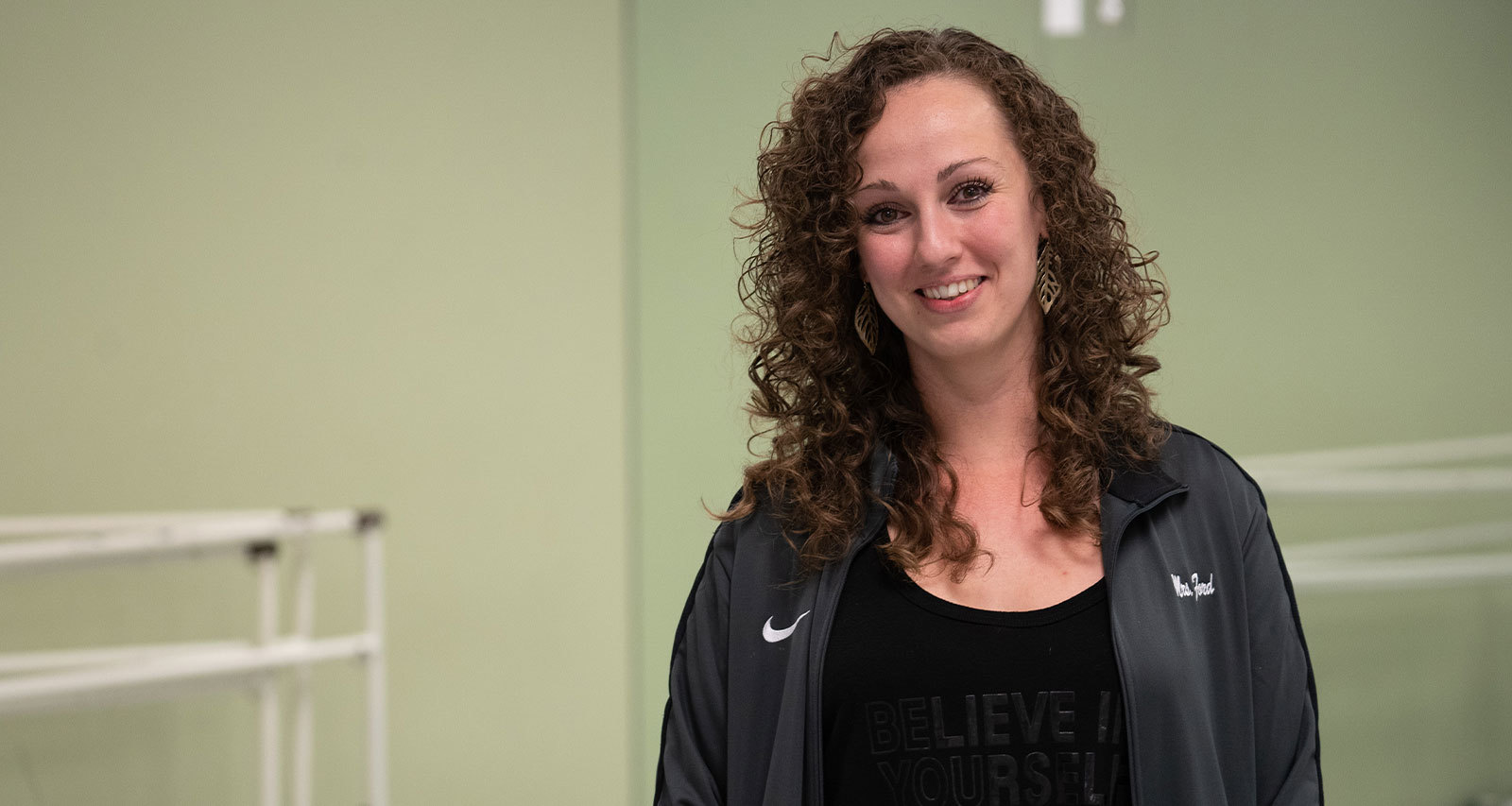 Despite the varying demographics represented on her team, each dancer was able to make an impact.
"The kids who raised the most were the kids who had a lot of friends and family give a little tiny bit," she revealed. "Every little drip, every little drop counted so it was an amazing experience."
Ford says her students are reaping the benefits of their hard work.
"Our advanced dancers are receiving scholarships right and left," she said. "We have a dancer right now who's at a callback for a Broadway show. Fingers crossed."
The future is looking bright, too.
"I would love to see this program rocket to the stars and be amazing and be even bigger," Ford said.
"The more people I can pass on this tradition and what I know and all this training and experience." She paused.
"The more the merrier."
Learn more about Snap! Raise and start a fundraiser for your group, club, or team.