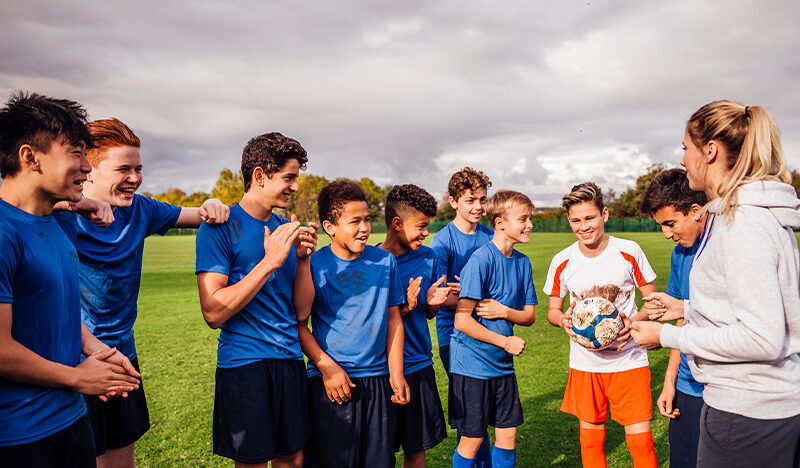 Your program deserves support–and so do you. At Snap! Mobile, our team of fundraising experts is here to provide assistance every step of the way. With their expertise, we've compiled this list of the key elements to a good fundraiser.
1) Send out the parent letter before the fundraiser begins to set clear expectations.
Starting a fundraiser requires a lot of communication and coordination. By sending out the parent letter before your fundraiser begins, you leave ample time to set clear expectations and address any questions or concerns. (Find parent letter example here.)
2) Hold a meeting to kick off your fundraiser together and streamline the signup process.
Fundraisers require teamwork. Ensure everyone is on the same page by hosting a kickoff meeting where your group can go through the signup procedure together. This will streamline the process and allow you to address any issues or inquiries that arise with your whole group.
Make sure each participant uploads their minimum of 20 valid emails.
It may seem like a lot, but this number ensures that your fundraiser has the best chance to reach your goal!
Make sure each participant uploads their profile photo.
Fundraising doesn't have to be face-to-face, but it's still important to see who's who. Making sure every participant uploads their profile photo fosters a sense of closeness and community.
Insider tip! On average, participant profiles with a photo receive 30% more donations than those with no photos.
Give your community the chance to get to know you! By including photos and a few fun snapshots, you share an inside look at your program or team, enabling potential donors to feel a sense of connection.
3) Offer incentives to reward participation.
Including incentives in your fundraiser can be a fun way to increase participation. Not only are people excited about receiving rewards, but it also promotes a sense of inclusion. Let participants get involved in giving back to your group by providing incentives.
4) Share your fundraiser QR code on printed materials to get people to your page.
You're on the go, and so are your potential donors. Make sure your fundraiser QR code is on the printed materials you share. The more accessible your fundraiser page is, the more likely you'll drum up participation. (Learn more about QR codes here.)
5) Utilize the platform's text message feature to promote your fundraiser.
Communicate in real-time. Leverage the text message feature on Snap! Raise to better promote your fundraiser. You can reach people anywhere, anytime, and increase support for your program.
6) Keep kids engaged by providing updates on fundraiser progress.
Provide progress checkpoints to boost morale! Engage your group and participants by providing fundraiser updates. Keeping everyone in-the-know on your fundraiser's progress provides motivation and excitement.
7) Remember the end goal: a successful fundraiser is a win for your program!
Fundraising is no easy feat but think of all the fun–and funds–you'll have soon. Keep the end goal in mind as you set up and share your fundraiser. Your program deserves support, and a successful fundraiser is a huge win.
If you made it this far, you're well on your way to a successful fundraiser. Keep these seven tips top-of-mind as you raise funds for your program.