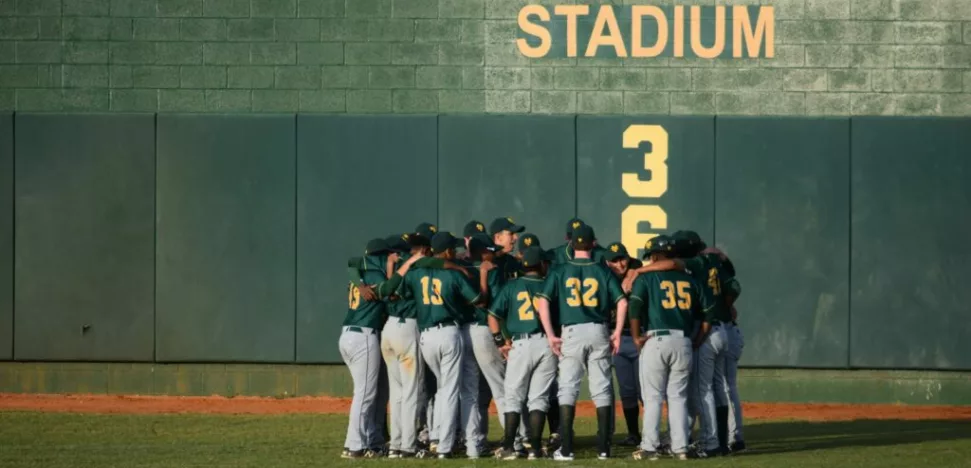 The Nova High School baseball team is not only well-known for its excellence on the field but also its excellent field.
With the help of the Davie community, FHSAA Hall of Fame coach Pat McQuaid and his Titans have grown their baseball facility into something truly remarkable – solidifying a nearly 50-year legacy of baseball success that not even hurricanes can derail.
If you're driving through the South Florida town of Davie, you might come across a very impressive baseball facility. However, the 1,000-seat stadium, indoor batting cages, fieldhouse, press box, and state-of-the-art digital scoreboard don't belong to a professional team, or even a college one.
You're looking at the home field for Nova High School's baseball team.
Nova High School is a mammoth 8A high school in the heart of Broward County that features a mammoth baseball program to match. With nearly two dozen championships to Nova's name, including a pair of state titles and a national championship, the Florida baseball community can't ignore Nova's incredible legacy.
Leading the Nova Titans is head coach Pat McQuaid, whose name has become synonymous with the team he's been coaching for nearly five decades. The Florida High School Athletic Association Hall of Famer is also the school's Athletic Director, and, as of 2002, the namesake for the field where his team plays.
"It's been 47 years. In 47 years, we've only had two losing seasons," said McQuaid of his tenure at Nova. "Both of those were almost winning seasons."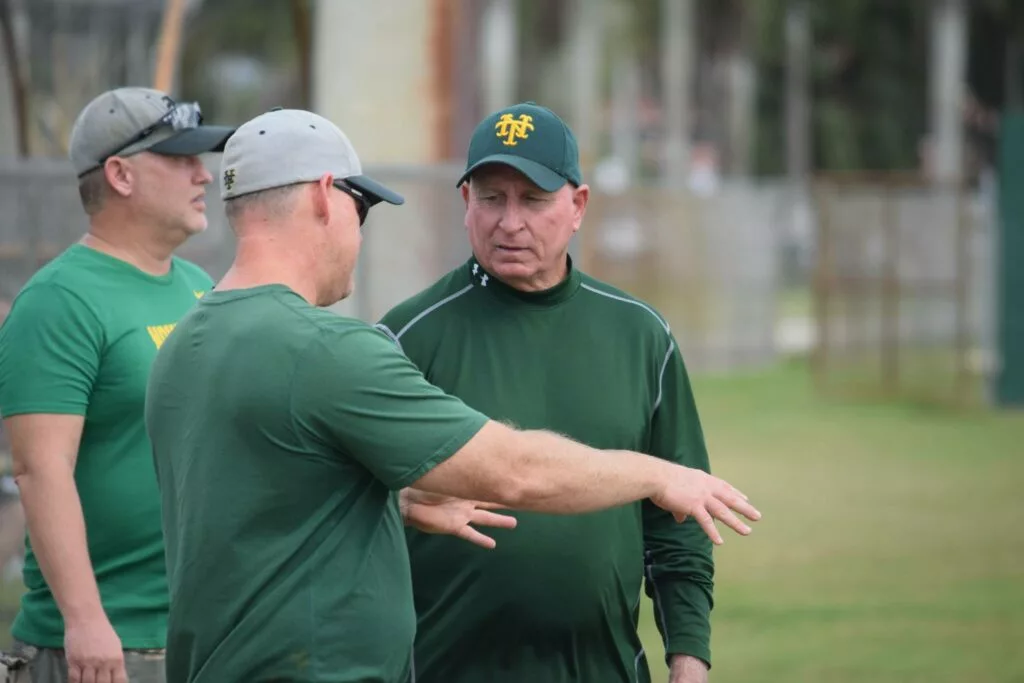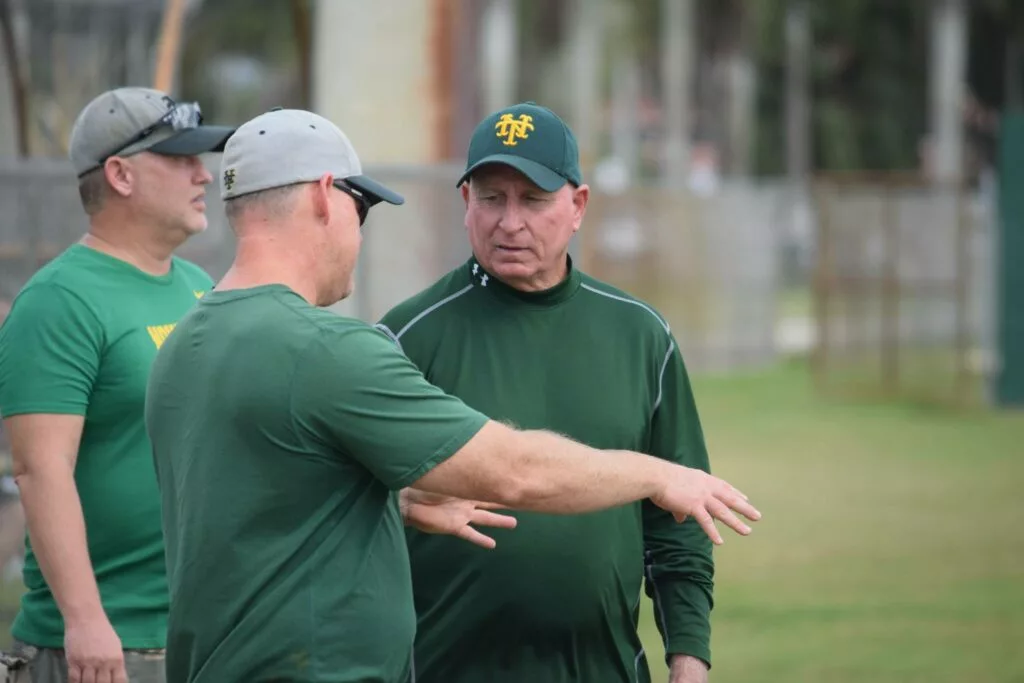 McQuaid's time with Nova actually goes back even further – he spent his high school days in the Titan green and gold, lettering in football and baseball. After graduating in 1968, he attended Catawba College in North Carolina where he continued playing both sports. From there, McQuaid earned his master's in physical education and doctoral degree in administration from Appalachian State University.
But to McQuaid, Nova "just felt like home." He returned to Nova High School in 1974 and began his coaching career.
"Nova's always been a special school," McQuaid said. "We've been very successful considering that we just get good kids that we have to help develop."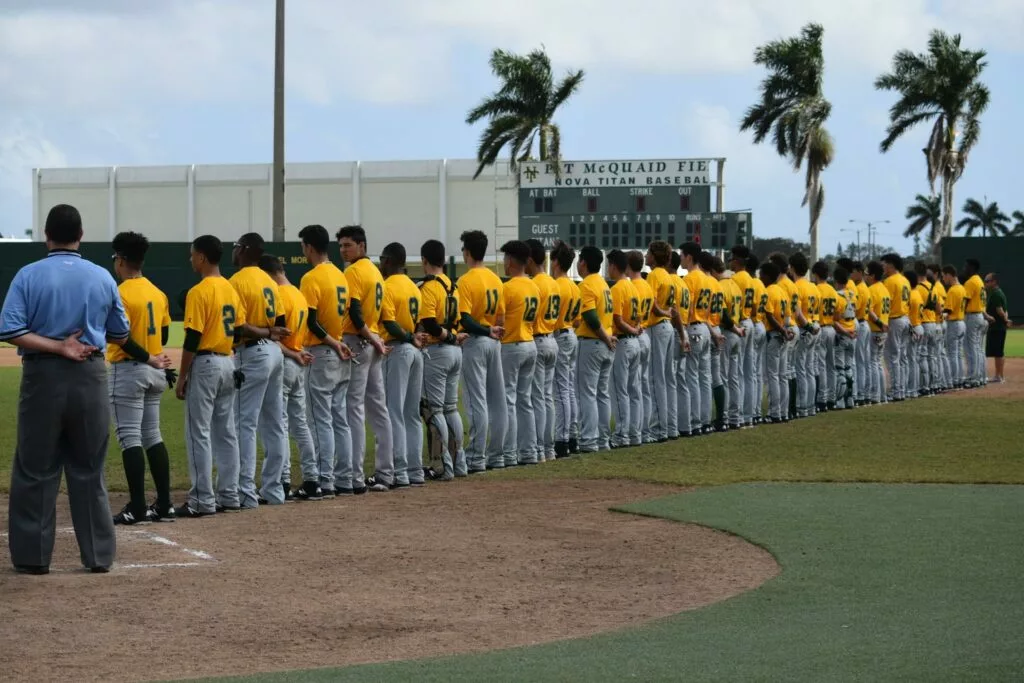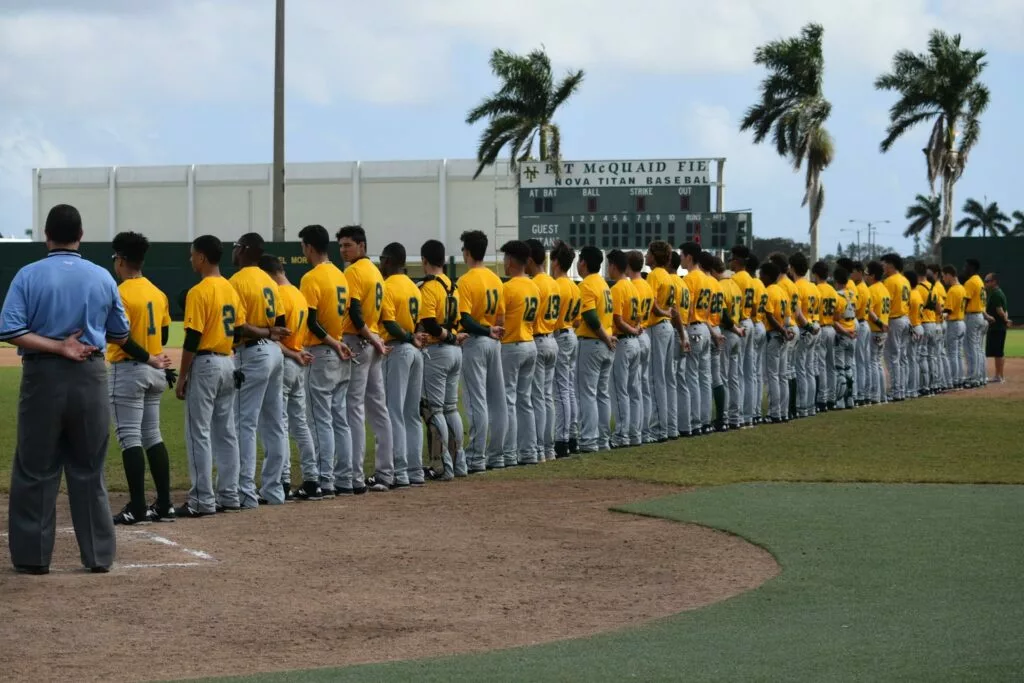 Several of these "good kids" throughout McQuaid's tenure have even gone on to play professionally – Michael Morse and Anthony Swarzak are just two recent Nova High alumni to carve out productive careers in Major League Baseball.
McQuaid prides his program on providing athletes with the resources – the facility, in particular – that they need to grow into the players they want to be.
"Every kid wants to play professionally," McQuaid explained, "so try to give them that opportunity to chase their dream."
In recent years, McQuaid and the Nova Titans have put plenty of resources into building their facility into one that could be mistakable for a professional field.
"When I came to Nova and I played at Nova, we really played in the cow pasture," the coach said, "and now our facility can seat over a thousand people."
"Your objective shouldn't be just to win a state championship. It should be, are you going to make the place when you leave better than when you came? Start your job like you're gonna be there forever and make it better."
– Pat McQuaid, Hall of Fame Coach
When Hurricane Irma struck southern Florida in 2017, Nova's baseball field accumulated about $60,000 worth of damages. Since the storm, the Titans, with support from their community (including their biggest rivals) have completely revitalized their field – except for one key detail.
The team dreamed of a new digital scoreboard, which would allow the team to play game highlights, show replays, display player bios, and more.
A piece of equipment like that doesn't come cheap, however, and the Titans were looking for ways to meet the $60,000 price tag.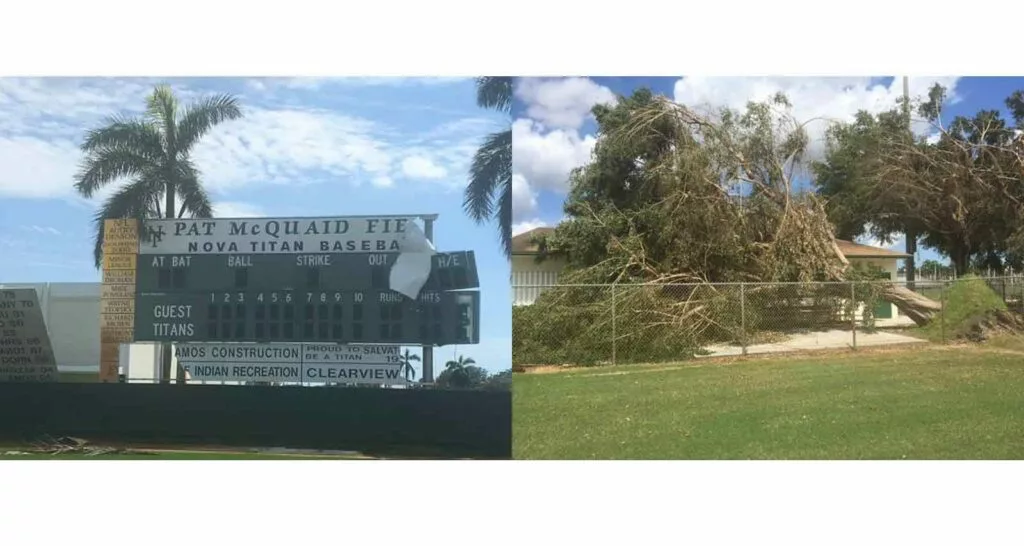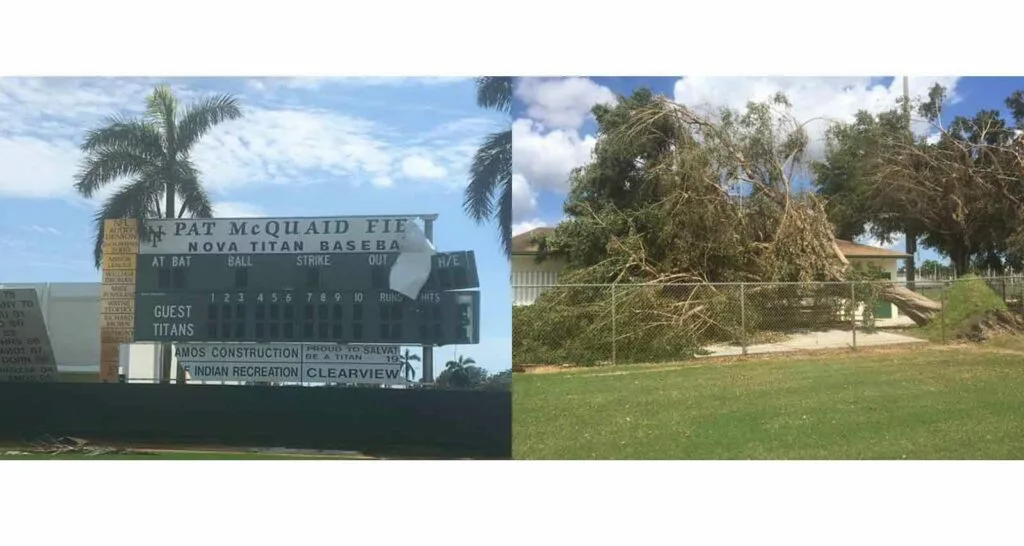 Having tried different fundraising methods in the past to supplement their annual golf tournament and marathon baseball game including discount cards ("unimpressive," according to McQuaid), Nova baseball launched a Snap! Raise fundraiser to help raise money for its scoreboard.
"I thought it was a great experience," McQuaid said. "We raised about $18,000."
McQuaid noted that the Snap! Raise campaign "was really no work on the players' part."
With minimal effort, McQuaid and the Nova baseball team were able to raise more than double what they typically can from their golf tournament and 300 percent more than their average benefit marathon baseball game.
A few months after the Snap! Raise fundraiser closed, the coach was able to report that the scoreboard was up and running, and that the team only had $10,000 left of the board to pay off.
"This one was the most painless of the fundraisers that we've done," McQuaid commented, "cause all the other ones you're chasing the kids and you're really pushing them."
Using Snap! Raise, the Nova Titans didn't have to deal with the distractions that always come attached to the fundraisers they were used to running. As the players spent time improving their game, the money came in to improve their field.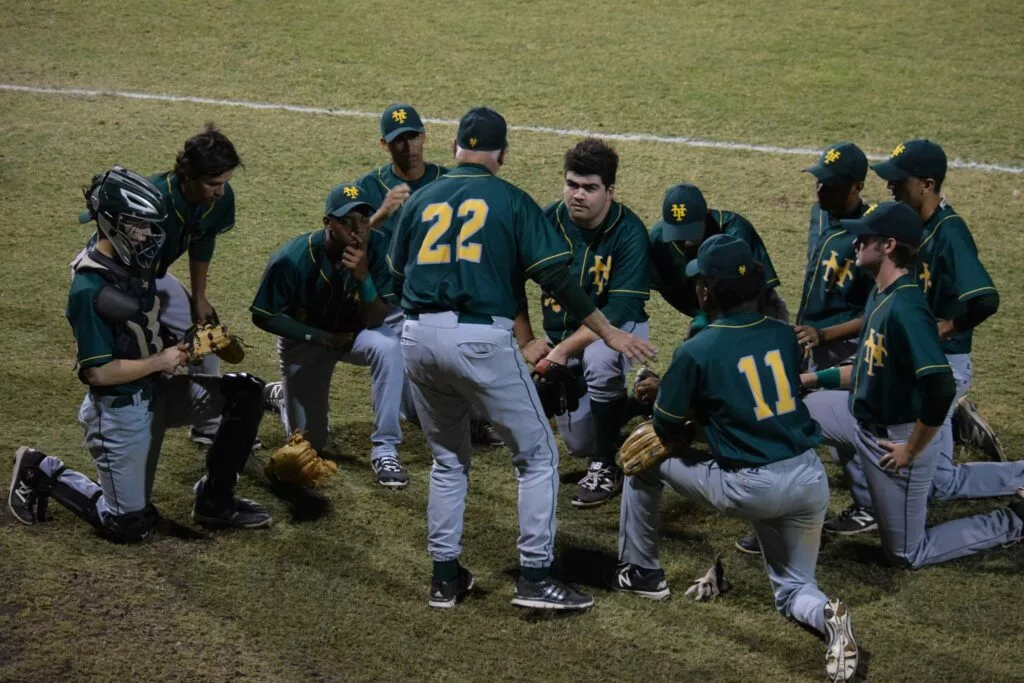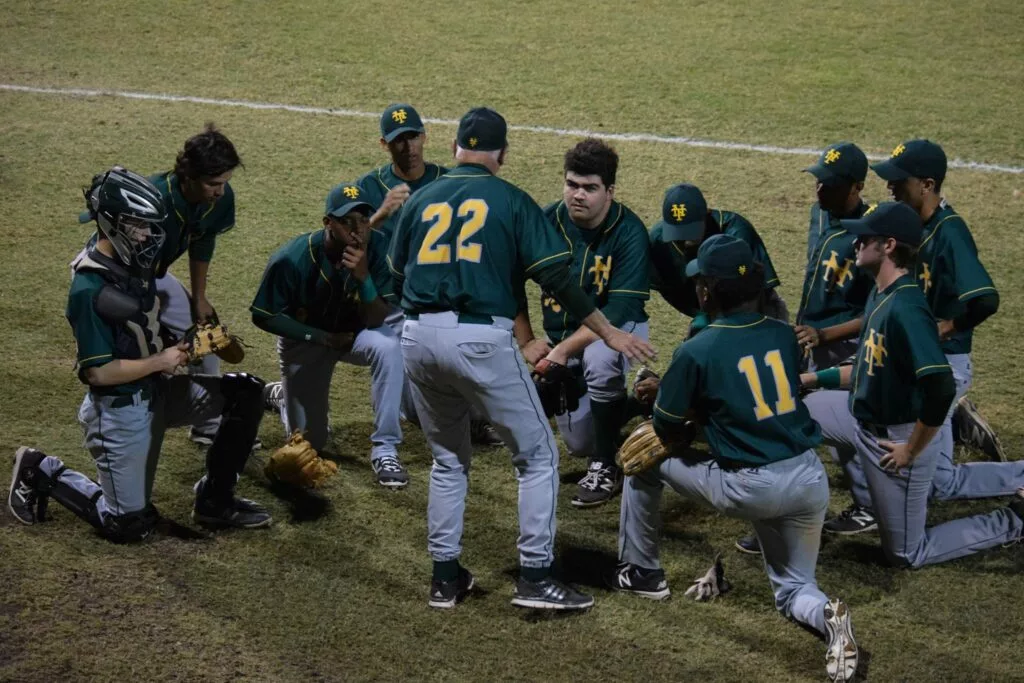 For decades, the Titans haven't been satisfied with cruising in neutral – not in their game, not in their facilities, and definitely not in their fundraising.
"Your objective shouldn't be just to win a state championship" the hall of fame coach reflected. "It should be, are you going to make the place when you leave better than when you came? Start your job like you're gonna be there forever and make it better."
Though forever is a long time, after nearly 50 years at Nova High School, Pat McQuaid is well on his way.
Coach Pat McQuaid is one of the 6,000+ baseball coaches across the country who are able to dedicate more time and resources to growing their programs and providing the best experience for their athletes.
—–
There is no shortage of online fundraisers geared toward seemingly every fundraising need. But there's only one digital fundraising platform that is built specifically for groups and teams. Snap! Raise has already helped over 40,000 youth sports teams and educational programs achieve their fundraising goals, and that number is growing every day.
Contact us to learn more!