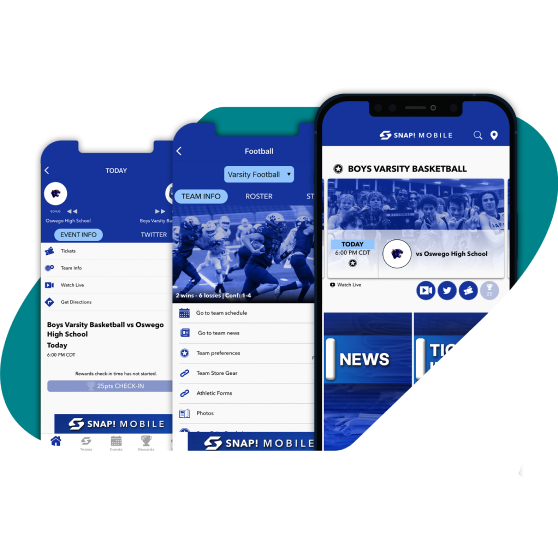 The acquisition will enable school athletics and activities leaders to streamline their community engagement tools and partners within a single mobile application.
SEATTLE, March 21, 2023 (Newswire.com) – / Snap! Mobile, Inc., the ed-tech software solution provider, announced it has purchased FanX, the mobile application of choice for over 160 colleges, high schools, and championship events nationwide. Athletic and activities directors, coaches, and school administrators across all collegiate divisions use FanX as their one-stop-shop for community and fan engagement.
"I started the company in 2014 with school fundraising to save coaches and group leaders time and effort spent on door-to-door sales," said Cole Morgan, Snap! Mobile, Inc.'s CEO, Founder, and Chairman. "We've grown to offer much more – because we understand that support matters. Our purchase of FanX and integration into our product suite are core to our strategy – helping programs with all the tools they need to run efficiently, and adding even more value for kids. Acquiring FanX enables us to enhance how we serve our customers by offering a great app with a new way for schools to connect with their communities and fans to engage their local teams."
This is the fourth software solution Snap! Mobile has added to its product suite since raising a $90M Series B funding round in August 2021. In September 2021, the company acquired the fintech platform Groundwork. In April 2022 they also added two new software products, 8to18 and SchoolCNXT. These products have all been integrated into Snap! Mobile as Snap! Spend, Snap! Manage, and Snap! Connect.
"When we founded From Now On in 2015 and created the FanX app, our goal was to 'get it great' for our schools and their communities. The integration of the FanX app within the Snap! Mobile portfolio is the next step forward in realizing our mission to positively impact schools as they work to optimize their athletics and activities engagement. I look forward to watching Snap! Mobile continue to add value to students, families, communities, schools, and sponsors," said Sue Thaden, CEO of From Now On.
According to Mike Cartwright, Snap! Mobile's Senior Vice President of Engineering, "The go-to fan engagement platform, FanX will become an integrated part of our company offerings. Snap! Mobile will continue to grow FanX in the college and event space, while bringing those same integrated capabilities to our K-12 and club customers.
About Snap! Mobile
Snap! Mobile has been proudly supporting programs around the country with efficient, direct, and dependable services since 2014. Snap! Raise has raised more than $700 million for over 100,000 groups and teams through over 12.5 million participants and donors. In addition to the Snap! Raise fundraising platform, Snap! Mobile further supports schools, groups, and teams with its other brands Snap! Spend (transparent money management solution), Snap! Store (spirit wear), Snap! Connect (secure multilingual communication), and Snap! Manage (integrated scheduling, communication, and registration platform). To see how Snap! Mobile can support your program, visit snapraise.com/snap-mobile.
Media Contact
To schedule interviews, request additional information, or other media-related need: