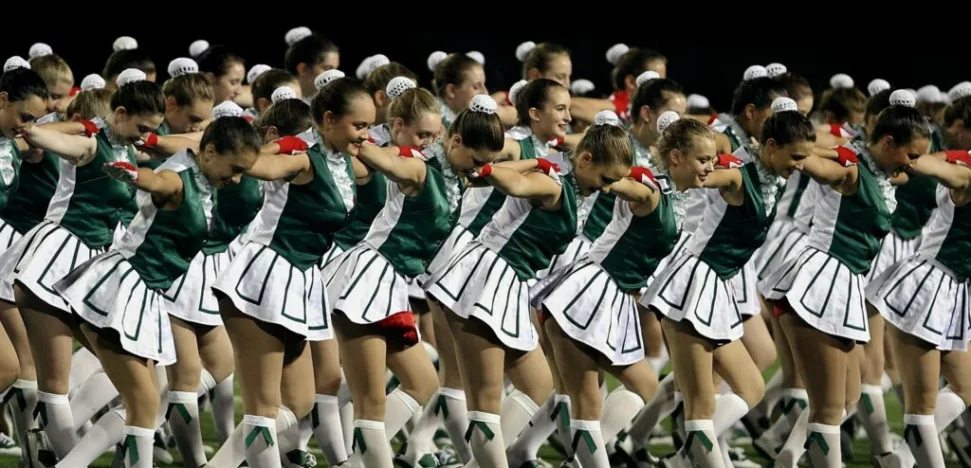 Snap! Raise is here to take the burden off your shoulders when it comes to your dance team fundraiser.
A key to a successful fundraiser is knowing what you're fundraising for and sharing that list with your supporters. To help you get started, we've compiled a list of 8 super important things for dance teams to consider when setting fundraising goals!
High school dance team isn't all about grand jetés and pirouettes. Unlike most sports, dance teams can keep kids involved all year long. The fall season brings football games and first-day assemblies. By winter you'll want to be competition ready and then consider performing at basketball games. Spring hits and it's finally time for districts and state, and most likely a farewell performance at the end of the school year. Summer comes along and you're training new dancers, sending the team to dance camp, and prepping for fall performances!
Like all sports, dance teams have very real costs to keep them running, but unlike a single-season sport these costs can build up throughout the year. All dance fundraising ideas are not equal— your fundraiser better cover all the costs that may occur from this September to next August.
1. Practice space
Sure, the gym is available for 20 minutes the day before the performance, but good luck getting in there three days a week for practice! Dance teams are often left scrambling for a good practice space since single-season teams can come along and claim your space right out from under you. Even if you have a good place to practice regularly, does it have mirrors anywhere? Don't be surprised if you end up booking an off–campus location at least two or three times a year when you need a last–minute run through or a place that's better suited for perfecting technique.
2. Dance Camp
You held workshops, then tryouts. You have fresh talent on the team and new social dynamics to figure out. What better place to get the team in sync, scope out the competition, and learn some fresh choreography than at dance camp? Of course the camp itself will have fees, but don't forget about transportation, food, and lodging.
3. Uniforms
Your team will need something flexible to perform in throughout the year. A basic t-shirt and black pants are a great choice that can be slightly modified for each performance. You'll probably want some sort of props like hats or suspenders and depending on the style of dance one or more pairs of shoes. If you have a strict dress code in practice you might want to consider practice uniforms as well which can require additional shirts, pants, or shorts.
4. …And football season uniforms
If your team performs at football games, you'll probably need to invest in something warm with sequins. If you don't normally perform with poms, now is the time to add those in as well to ensure your performance can be seen even from the nosebleeds.
5. …And competition season uniforms
Whether your team competes in dance, military, pom, kick, or hip hop, you're going to want to make an impression when you step out on the floor at state. This is the area where teams can really go above and beyond in their style choices so be sure to budget for this early on if you want to go all out.
6. Choreography
If your dancers went to dance camp, you probably picked up a lot of great material to use for smaller performances throughout the year. Letting captains choreograph routines can be great practice as well, but when it comes to competition season, you're probably going to need to hire a great choreographer who knows the rules and scoring guidelines in and out.
7. Hosting a competition or showcase
Driving out of town for competitions isn't always the bee's knees and you might be itching for more opportunities to show off your team at home. Whether you decide to host an official competition or just throw a local dance showcase, you're going to need to pay for various things like decorations and a guy to run the soundboard.
8. Team bonding activities
Last but not least – team bonding activities! Dance team feels more like a family than any other sport. You grow together, win together, lose together, and put up with each other for a full twelve months a year. It doesn't have to break the bank, but giving your captain or spirit captain a small budget for fun items or activities to boost morale throughout the season can make a huge impact.
—–
There is no shortage of online fundraisers geared toward seemingly every fundraising need. But there's only one digital fundraising platform that is built specifically for groups and teams. Snap! Raise has already helped over 40,000 youth sports teams and educational programs achieve their fundraising goals, and that number is growing every day.
Contact us to learn more!