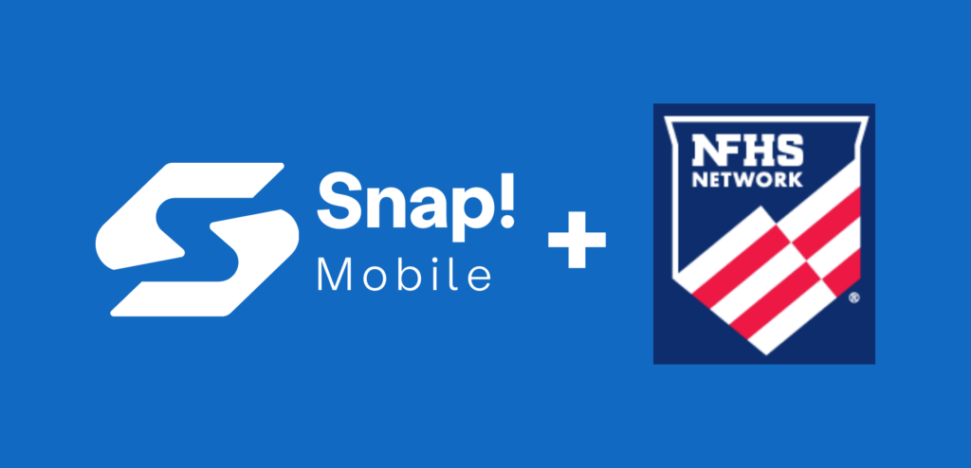 News Release: NFHS agrees to a multi-year corporate partnership with Snap! Mobile
The National Federation of State High School Associations (NFHS) has agreed to a multi-year corporate partnership with Snap! Mobile, Inc., and its full-service high school program management platform.
Snap! Mobile's program management platform supports the administrative needs of coaches and program leaders, from fundraising to fund management, budgeting, rostering, streamlined communications, and more. This solution also enables high school coaches and group leaders to build thriving programs for themselves and for their participants by streamlining back-office work and providing greater transparency in program administration.
"The NFHS is excited to welcome Snap! Mobile to its team as a new corporate partner," said Dr. Karissa Niehoff, CEO of the NFHS. "Much like our organization, Snap! Mobile prioritizes its administrators, coaches, and students. Through its administrative support platform, our high school constituents can more easily work to strengthen the programs that bring so many communities together nationwide."
As part of the two-year partnership, Snap! Mobile's designation as an "Official Corporate Partner" will be accompanied by promotional advertising opportunities. Among those are NFHS social media posts, a rotating banner on NFHS.org, and full-page advertisements in NFHS rules books.
The agreement with Snap! Mobile also includes opportunities to advertise via exhibitor's booth space, digital ads and 15-second video spots, among others, at the National Athletic Directors Conference (NADC) and on the NFHS Network.
"Snap! Mobile and the NFHS share the same goal – to support the leaders of high school sports and extracurricular activities who in turn have a profound impact on the development and lives of kids," said Cole Morgan, Snap! Mobile Inc. co-founder and CEO. "We're honored to partner with the NFHS to offer coaches and group leaders an easy-to-use program management solution to support the important work they do every day to create valuable life experiences that go beyond academics for high schoolers."
Snap! Mobile, which was founded in 2014, is the creator of Snap! Raise, the nation's largest innovative digital fundraising platform for high school and youth athletics and activities which has helped more than 15,000 individual schools raise in excess of $500 million since its founding. The fundraising solution digitized an ongoing task for high school teams and clubs, making it easier and more effective for program leaders to raise funds year-round through online fundraising and Snap! Store, a free-to-use e-commerce platform. Today, Snap! Mobile's platform has grown beyond fundraising to support money management, and budgeting, with Snap! Spend and other back-office work providing a safe and transparent solution for all administrative needs.
For more information on Snap! Mobile, and how we can help your school or organization, contact us today!
—– There is no shortage of online fundraisers geared toward seemingly every fundraising need. But there's only one digital fundraising platform that is built specifically for groups and teams. Snap! Raise has already helped over 40,000 youth sports teams and educational programs achieve their fundraising goals, and that number is growing every day.
Contact us to learn more!