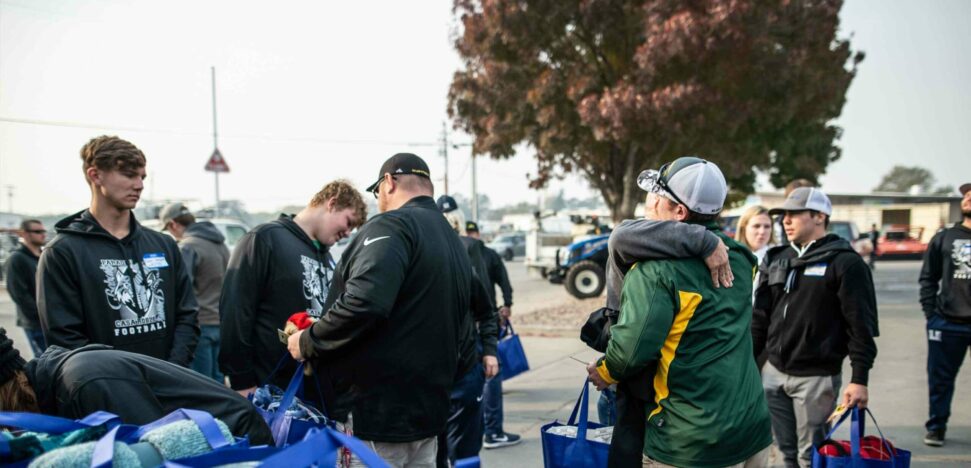 In the wake of the Camp Fire that devastated Northern California in November 2018, the local community rallied around their neighbors in Paradise who suffered the worst of the destruction. Casey O'Donnell of Snap! Raise shares how the Casa Roble High School football team decided to translate empathy to impact.
Firefighter-turned-Snap! Raise market development manager Casey O'Donnell has both taken down fires and built up schools in order to help his community.
After an accident resulted in a broken leg and two separate surgeries, O'Donnell knew that it was time to retire his bunker gear and switch careers. And though he is no longer the one to put out the flames, O'Donnell has still found a way to fight fires.
With O'Donnell's territory of Sacramento in the smoke zone for the Camp Fire – the California wildfire that raged for over two weeks in November 2018 – the Snap! Raise market development manager had a front-row seat to the devastation. The area hit hardest by the fire was Butte County, about 80 miles north of Sacramento. The fire leveled entire towns, including Paradise, destroying almost 19,000 structures and forcing over 50,000 residents to evacuate.
On the night of November 11, three days after the start of the fire, O'Donnell got a call from Chris Horner, the head coach at Casa Roble Fundamental High School in Orangevale, 20 miles northeast of Sacramento. While Horner's team was essentially unaffected by Camp Fire, Paradise High School's football team was forced to forfeit its playoff game due to the disaster.
"There's been a lot of teams that have been showing support for victims of the fire in Paradise," O'Donnell said. Casa Roble was one of those teams and they had a big idea: a plan called "Players for Paradise."
O'Donnell generously shared with us his experience working on the Players for Paradise campaign.
O'Donnell: "I worked with the Casa Roble football team over summer and the coach is what we would call a champion coach for Snap! Raise, for sure. They raised over twenty grand in their last Snap! Raise fundraiser… The coach is just awesome.
"This coach, he just figured he should run a Snap! Raise campaign. So he called me on Sunday, and he said that he wanted to set up a campaign for the Paradise football team, and he wanted to run it for one week, and he wanted to do it Tuesday morning, and he wanted us to work on the percentages and everything. So I forgave my commission and then I talked to [West Coast Regional Sales Manager] Mike Telfer and [National Sales Director] Kenny Stivers about what else Snap! Raise could do."
Beginning the morning of November 13, the campaign proceeded as normal. O'Donnell went to Casa Roble High School, the kids began outreach through the Snap! Raise platform, and people started responding. But this was no normal campaign and the community took notice.
O'Donnell: "The coach was able to get on a couple different local news stations here. There was over $7,000 directly deposited into the account."
By the time the fundraiser wrapped up the next Monday night, $23,765 had been raised for Paradise High School.
According to O'Donnell, the average donation to the Players for Paradise campaign was over $100 for the first four days of the campaign – even though many of the supporters had donated to the Casa Roble football team just weeks earlier. This generosity wasn't an outlier.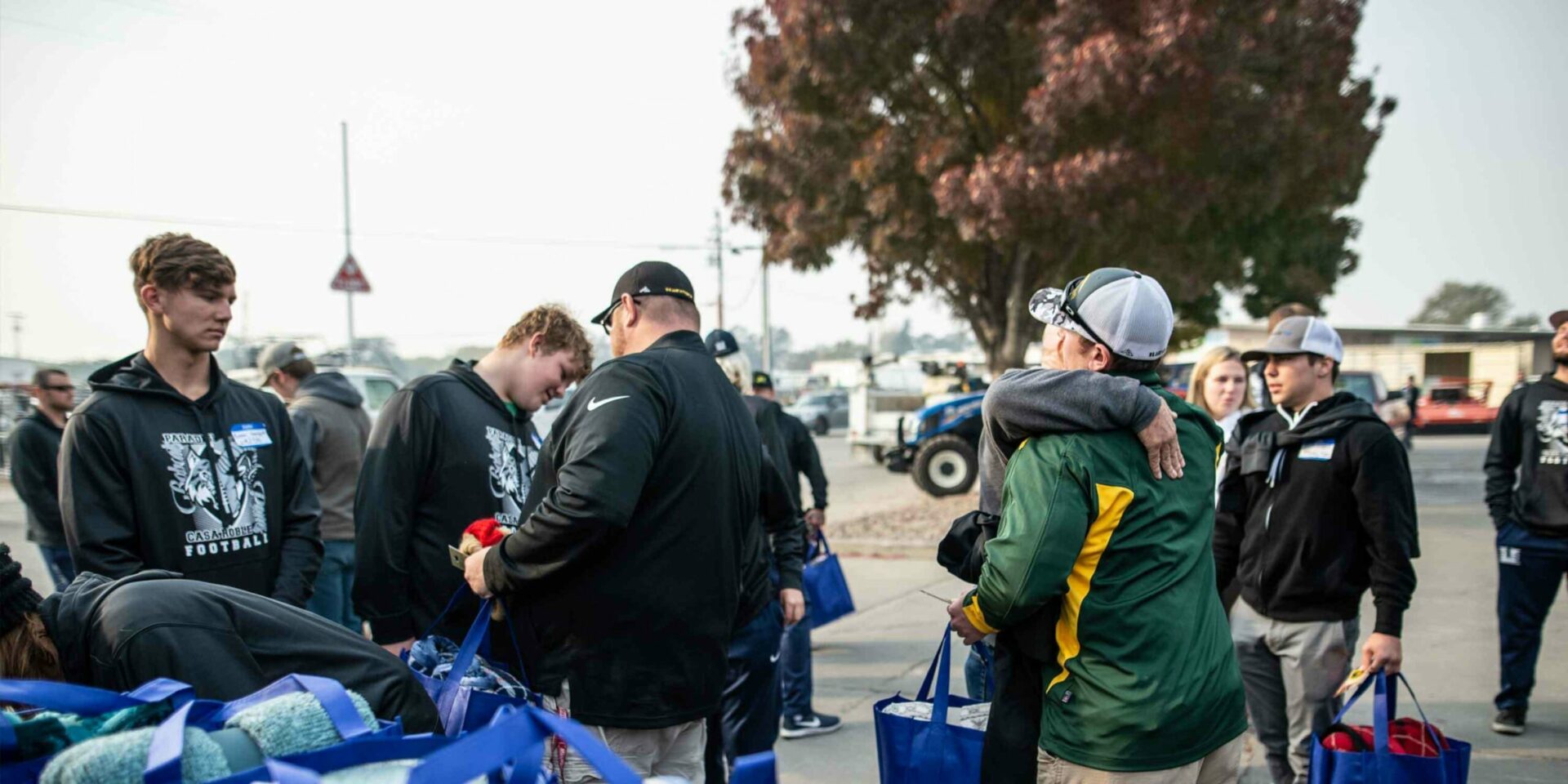 A media crew captures an interview with one of the student athletes. Many local news outlets covered the story of the Casa Roble and Paradise high schools. (Photo courtesy of the Casa Roble football team)
O'Donnell: "It's happening all over. Every place you go, they're accepting donations for the Camp Fire in Paradise. All the breweries you go to. All the high school teams are doing stuff. The support is everywhere."
The day after the fundraiser wrapped, Horner and his team made the trip to Paradise to personally deliver the care packages put together using the funds raised from the Snap! Raise campaign and donations from local vendors. Included in these packages were a blanket, a sweatshirt featuring the logos of both teams, and a $200 Visa gift card.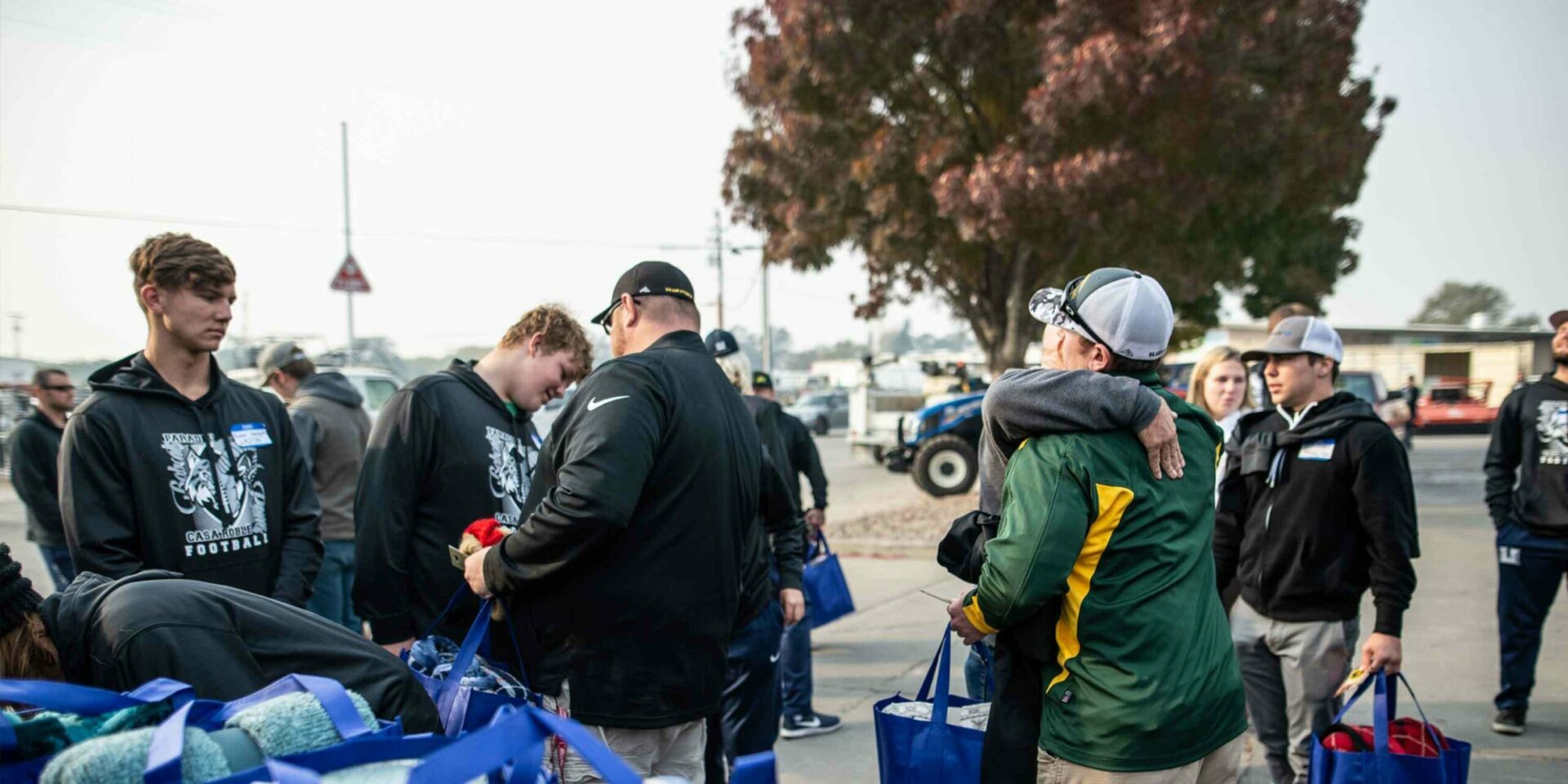 A care package is passed from one student to another. (Photo courtesy of the Casa Roble football team)
O'Donnell: "The coach said it was jaw-dropping and a blast. All the kids were interacting. They were hearing stories about each other's experiences. Like, 'Do I turn left or do I turn right trying to escape the fire?'
"There was one kid whose phone was dead so he had to run three miles to get home to get in touch with his parents, and then they booked it out of there. So there's a lot of crazy stories that they had. He just said that the kids interacting with each other was tear-jerking."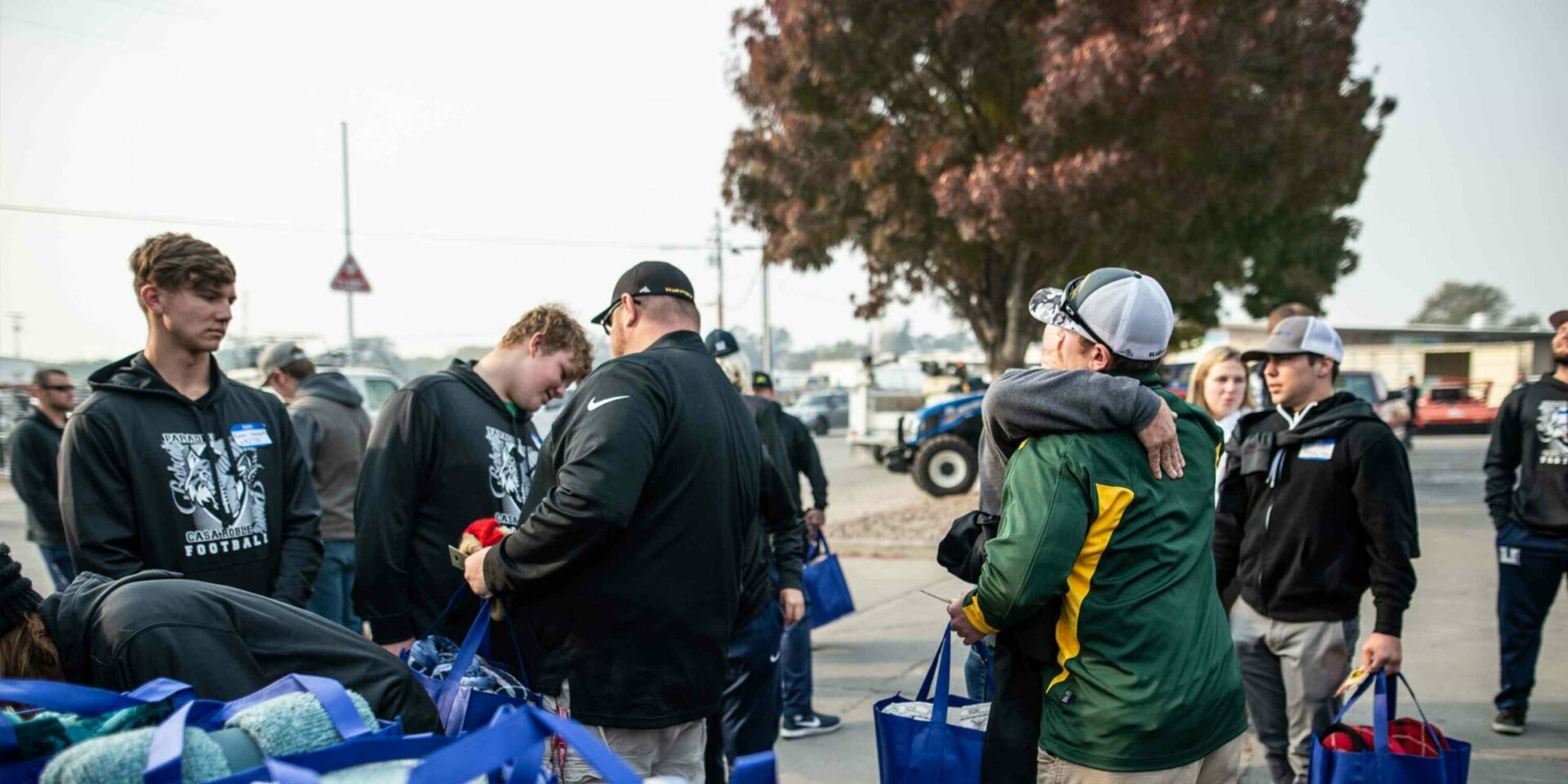 Students have drawn a crowd as they face off in a Rock-Paper-Scissors match at the Paradise meet-up. (Photo courtesy of the Casa Roble football team)
Players for Paradise has been one of O'Donnell's favorite campaigns, and he says that the opportunity "to help the community in a different way" than he did as a firefighter is the most gratifying part of his job as a Snap! Raise market development manager.
Growing up, O'Donnell was an avid athlete. In high school, he played multiple sports and continued playing football at community college before moving down to Southern California to pursue school and firefighting.
O'Donnell says that getting to be involved with sports through his role as a market development manager makes the job extra gratifying, and he's even become friends with the people that he has run campaigns with.
O'Donnell: "I go golfing with several coaches that I've worked with. I get beers with a couple of them. They're all pretty like-minded people, so I've built friendships with several different coaches."
Though the Players for Paradise campaign is done, the support for local teams and groups does not stop, and O'Donnell is a daily witness to that reality.
Since joining Snap! Raise one year ago, O'Donnell has already helped raise over $500,000 for schools and activities in the Sacramento area.
With each campaign, O'Donnell meets passionate leaders like Coach Horner, launches promising fundraisers like Players for Paradise, and sees generous communities support their kids. And when one day ends, O'Donnell gets to wake up to see teams and groups and communities supported and encouraged all over again.