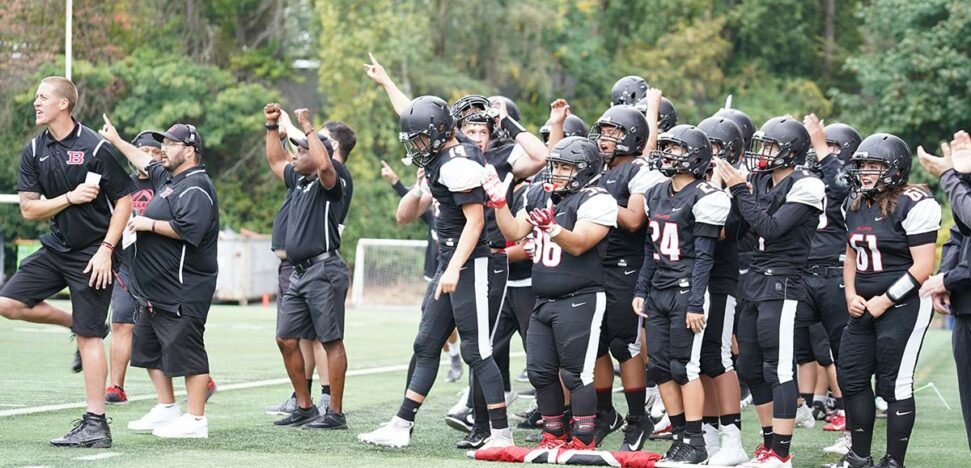 Snap! Raise has helped raise over $46M for youth and high school football teams across the country.
For Snap! Raise our story begins with football – our CEO played football, our first campaigns were football teams, our model was inspired by football teams we were a part of. Football and Snap! Raise go together.
1. Fundraise at the right time
At Snap! Raise, we've learned through running over 10,000 football fundraisers that timing can make or break a fundraising campaign. Due to a variety of factors including location, seasonality, and other competing fundraisers, there are ideal times to run a football fundraiser and there are times when it's not such a great idea. Our fundraising campaign directors in the field work with our data team at Snap! Raise headquarters to guarantee your fundraiser runs at the best time and gets game-changing results.
2. Get your team energized
Fundraising for young athletes used to mean having to wash people's cars or sell cookie dough door-to-door. These tactics took valuable time away from practice and studying, and worst of all, they were ineffective. Fortunately, with Snap! Raise, fundraising is as easy as sending a few texts and emails, while promoting the fundraiser on social media. Emphasizing how painless fundraising now can be is a great strategy for making sure your team is fully invested. For an added boost, Snap! Raise gives participants the opportunity to win incentive prizes if they achieve their individual and team fundraising goals.
3. Make it easy for your fans to support
Your community supported your team through years of tedious chocolate bar sales and car washes. They will definitely support you when the ask is even less. The reality is that communities love their Friday night lights and are eager to support their team. They just need to be asked. With the Snap! Raise digital platform, your team can reach more members of your community than you would ever be able to through product fundraising––with way less effort.
In 2020, Columbus HS in Miami, FL set the record for an all-time Football Fundraiser
4. Check in with your participants
By the time a Snap! Raise fundraiser kicks off, 90% of the work is done. However, that last 10% is crucial.
Snap! Raise is far and away the easiest fundraising method available to high school sports teams and educational programs, but your athletes are still accountable for how the fundraiser performs.
Through the Snap! Raise digital portal, your coaching staff can easily keep tabs on participation. And by following up with your athletes and checking in on your team goals, they'll be reminded to continue their efforts and do what they can to help out their team.
Instead of having a stack of candy bars or car wash tickets staring back at them from the kitchen table or the trunk of their car, all you have to do is give them a little reminder at the end of practice.
5. Show your supporters how they make an impact
Your community members want to help. They also want to know that their support is making an impact. If you posted the fundraiser on any of your team's social media accounts, use those channels to thank those who donated. After the fundraiser is over, share what you have been able to achieve with the funds you raised. It gives your donors a better idea of how they helped and makes them feel more invested. Now next year, and all the years after, they will continue to donate since they can see how their donation is making a meaningful impact.
We believe that your time and energy are best focused on your athletes and making sure they're ready for Friday night. That's why with Snap! Raise, all of these steps are made simple through our expert process.
Hear how football coaches have used Snap! Raise to elevate their football fundraising game
—– There is no shortage of online fundraisers geared toward seemingly every fundraising need. But there's only one digital fundraising platform that is built specifically for groups and teams. Snap! Raise has already helped over 40,000 youth sports teams and educational programs achieve their fundraising goals, and that number is growing every day.
Contact us to learn more!