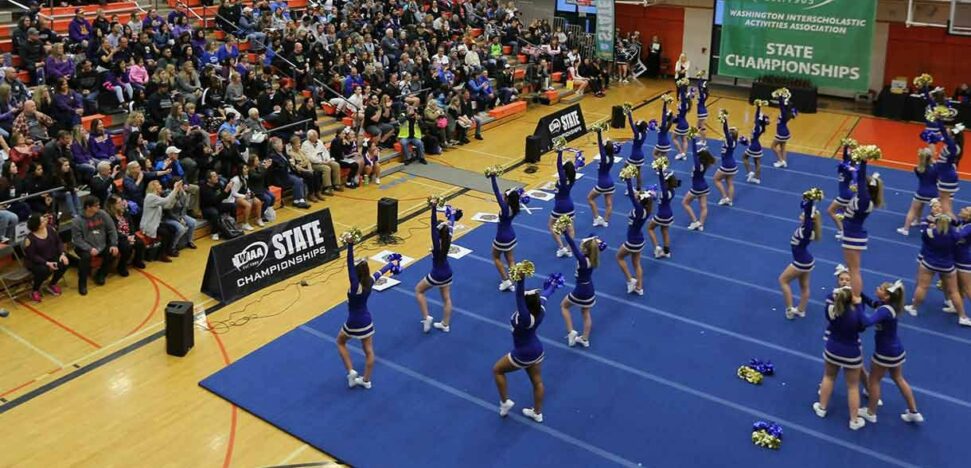 Competitive cheerleading is among the most thrilling and rewarding activities available to young people. It's also one of the most expensive. Here's an overview of the history and costs of cheerleading – and some tried and true advice for cheer fundraising.
As one of the fastest growing sports in the United States, cheerleading is no longer stuck on the sidelines.
Beginning in the early 1980's, cheerleaders began to expand beyond specific associations to sports teams and pep rallies, exhibiting their athletic abilities in a more competitive arena. What started in the 80's evolved into what we now recognize as competitive and all-star cheerleading. Competitive cheer teams come together at cheerleading-only events where each squad performs a 2 minute and 30 second routine against other teams in their division. These competitions occur at the divisional, regional, national, and international level. That means substantial travel and competition fees.
Performances may include a cheer and technical skills, including a dance, stunts, jump sequences and standing or running tumbling. Routines are evaluated by a panel of judges with cheerleading backgrounds and technical expertise. The champion of each division accrues the most points in each category based on difficulty and execution of skills.
WATCH how Ballard High School in Seattle, WA defied expectations and developed one of the nation's top competitive cheerleading programs.
Some schools classify their competitive cheer teams as athletic groups, which usually guarantees at least some funding. But for all-star cheer gyms and most other cheer programs, fundraising has become a necessity in order to compete. The price tag is among the highest of any student activity: the cost of competitive cheer typically ranges from $2,000-$3,000 per season for each athlete.
Competitive cheer teams are always looking for new fundraising ideas to fund their competition season and grow their program. Traditional fundraisers often include product sales, car washes, and concessions work. Some teams have certain fundraising traditions they stick to, which can be great for team bonding, but usually fail when it comes to generating meaningful funding for the program.
Most product fundraisers demand a significant amount of time from participants, typically requiring door-to-door sales or phone calls asking for support. Coaches are required to manage hours of paperwork and bookkeeping while dodging liabilities left and right. Of course, these duties come at the expense of quality time devoted to practice and competition. When it comes to driving a successful season, cheer participants, coaches, and parents have more meaningful work on their plate.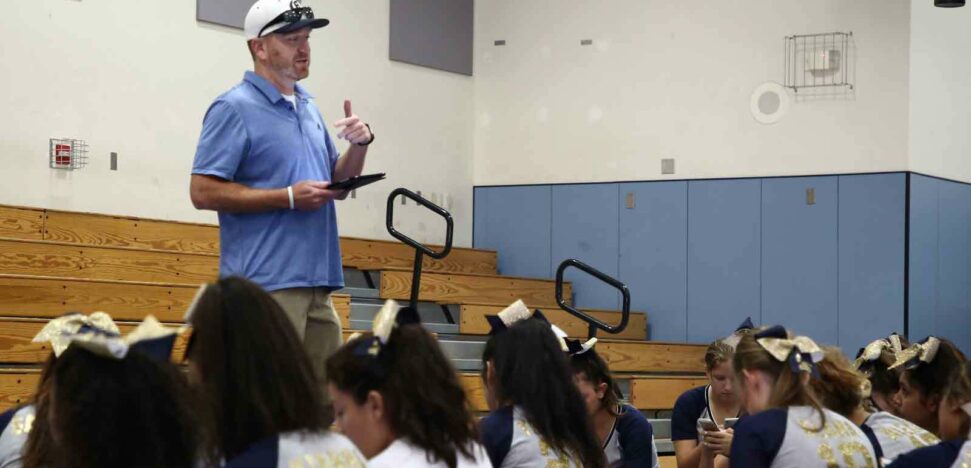 That's where Snap! Raise comes in. Through the guidance of a dedicated fundraising professional who manages your fundraiser from start to finish, Snap! Raise is built to make your team's fundraising experience simple, safe, and impactful. The time once spent on selling products or coordinating fundraising events now goes toward practice, conditioning, rest, and recovery – not to mention toward schoolwork.
As you're planning this year's choreography and competition schedule, consider the Snap! Raise fundraising solution. Our process is designed so your team can stop selling fundraising products, baking cookies, making banners, and washing cars, and get back to a healthy routine that includes time for rest and recovery – for cheerleaders, as well as their coaches and parents!
"Our parents were happy, and there was literally nothing that I had to do."
Coach Nancy Sanchez, Hayward High School
Let us help you set up a Fundraiser for your School or Team today with Snap! Raise.
Find out more or schedule a demo today!
—– There is no shortage of online fundraisers geared toward seemingly every fundraising need. But there's only one digital fundraising platform that is built specifically for groups and teams. Snap! Raise has already helped over 40,000 youth sports teams and educational programs achieve their fundraising goals, and that number is growing every day.
Contact us to learn more!