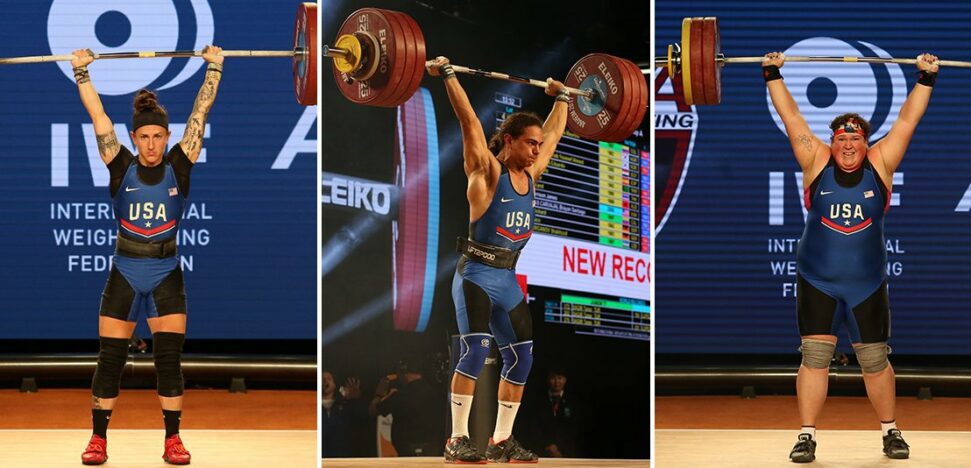 USA Weightlifting (USAW) raised $71,292 to support regional clubs and assist with national competitions in the lead up to the Tokyo Olympic Games, with over 670 individuals donating to the cause.
USA Weightlifting Raises Over $70,000 in 30 Days with Snap! Raise
In an innovative partnership with Snap! Raise, the nation's leading provider of fundraising to high school youth groups and teams, USA Weightlifting leveraged the Snap! Raise platform to engage directly with donors at the individual participant level. This approach is the first of its kind in the US Olympic & Paralympic movement.
The impact of the COVID-19 pandemic places immense strain and uncertainty on the finances of national governing bodies (NGBs) like USA Weightlifting. This uncertainty coupled with a lack of national competitions and events that typically supplement local and national budgets have left many grassroots clubs wondering if they can stay open.
The campaign was set up in collaboration with Snap! Raise, the nation's leading provider of digital fundraising technology, to help drive money into local clubs and ensure that they are able to keep their facilities open for the foreseeable future.
The money raised will help keep the sport of Weightlifting, as well as the strength and fitness support provided for other sports, thriving around the nation.
"The past few months have been extremely challenging, and we've had to be innovative in our fundraising efforts to help keep the sport afloat", said Phil Andrews, CEO of USA Weightlifting. "We are very grateful to over 600 of the individuals who donated and I'm sure they will take pleasure in the fact that the funds raised will go directly towards supporting our member clubs. It's vital to work together during times of uncertainty and our partnership with Snap! Raise, through the innovation shown by Jessie Stone and her team, has shown the benefits of collaboration among like-minded organizations."
"Snap Raise is thrilled to partner with USA Weightlifting as they empower local teams and clubs around the nation and we applaud their innovative thinking and approach to participant lead fundraising", said Trevor Downs, President of Snap! Raise. "We are very excited to expand our partnership and look forward to continuing to support the Olympic & Paralympic movement in years to come."
About USA Weightlifting
USA Weightlifting is the Olympic National Governing Body (NGB) for the Olympic Sport of Weightlifting, and a member of the US Olympic & Paralympic Committee (USOPC)and the International Weightlifting Federation (IWF). USA Weightlifting's mission is to achieve sustained competitive excellence in international competition and grow the sport of Weightlifting in the United States. See www.usaweightlifting.org for more details.
About Snap! Raise
Snap! Raise is the nation's leading fundraising solution for youth athletics and extracurricular programs. Built to help youth leaders, donors, coaches, and school administrators champion student-athletes and artists, Snap! Raise is the platform of choice for more than 50,000 groups around the nation. Since 2014, teams have raised more than $350 in tax-deductible donations to fuel their success. To learn more, or to sign-up for Snap! Raise for free, contact us!
—– There is no shortage of online fundraisers geared toward seemingly every fundraising need. But there's only one digital fundraising platform that is built specifically for groups and teams. Snap! Raise has already helped over 40,000 youth sports teams and educational programs achieve their fundraising goals, and that number is growing every day.
Contact us to learn more!