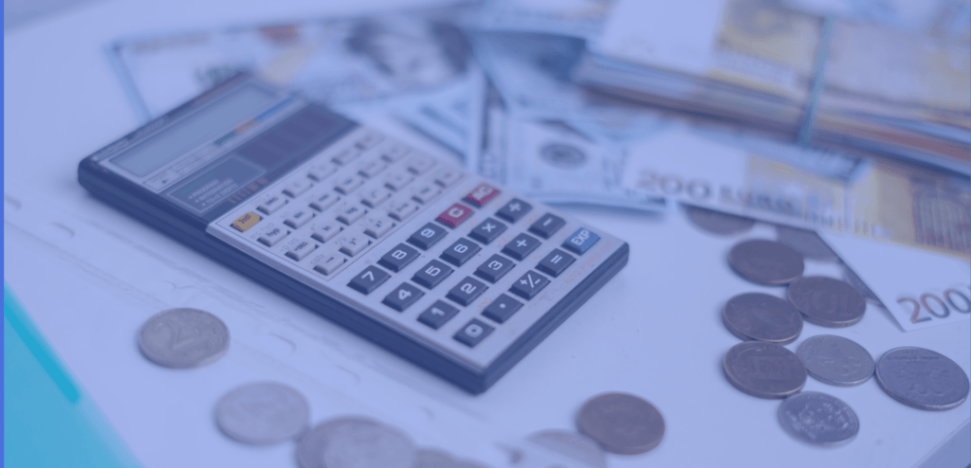 Managing money for a youth sports team can be intimidating, especially if you've never done it before.
There's a lot to keep track of, and you want to make sure that you are doing things the right way. Because of that, we've put together a list of tips for managing money specifically for youth sports organizations.
Elect a Team Treasurer
One of the first steps for your youth sports team to take to effectively manage its money is to elect a treasurer to handle the financial responsibilities of the team. Ideally, this will be someone other than the coach. Many of the tips listed in this post, such as building a budget, opening a bank account and building a payment plan, will be the responsibility of the treasurer. For more info on a treasurer's responsibilities, check out our full blog post.
Open a Separate Bank Account and Don't Commingle Funds
Youth sports teams need a bank account in order to operate effectively. These bank accounts should not be a personal bank account, and should instead be set up in the team's name. Team money should not be commingled with any of the coaches' or officers' personal bank accounts as this could result in undesirable legal or tax implications. Having a separate bank account sets your team up for successful money management, and allows you to perform necessary functions like collecting checks in the team's name and paying out expenses from the team's account.
Build a budget
Building a budget is one of the first orders of business for team planning as it determines how much each player will pay. It's important for setting expectations for families and getting financial commitments from families.. We've put together a few tips to help you create an effective budget.
Overestimate expenses — things like travel, hotels, and gas aren't always exactly predictable ahead of time. Overestimate things because it's always easier to give money back than it is to ask for more.
Try to budget for as many expenses as you can foresee or put placeholders for the expected number of tournaments/travel. Also, consider whether families will pay for travel on their own or if the team will pay.

Consider scholarships and how they will affect your team's budget. If one player is getting a scholarship, you will need to collect more from other players to make up for this. Having one player on a partial scholarship is very common.

Update the budget as expenses are incurred. Make it a part of your routine, and don't fall behind!
Be transparent: Share the budget with families regularly. There's nothing worse than rumors about the misuse of funds. Share the team bank balance as well. Take steps to promote the attitude that it's "our money."
Have the goal of giving money back at the end of the season.
Building a budget from scratch? Consider using our free team budgeting template.
Consider fundraising options
Fundraising can help bring down the costs that parents will need to contribute to the team. If doing fundraising, make sure to closely track all of the money that your team raises. If tracking fundraising on a per-player basis, still have each player commit to making monthly payments. The fundraising revenue they generate will then lower the amount of future unpaid payments owed. Interested in a platform to help your team fundraise? We recommend checking out Snap! Raise!
Build a payment plan
Creating a payment plan is a great way to collect payments throughout the season, rather than have all of the money due at the beginning of the season. However, this does mean that you need to be especially thoughtful in how you set up and follow through on this payment plan, because you don't want to run out of funds halfway through the season.
We recommend requiring a deposit or commitment fee up front to join the team along with creating a financial commitment agreement for parents to sign. This helps filter out players that aren't serious or families that aren't reliable. We also recommend frontloading payments to help mitigate missed/late payments throughout the season.
When creating the payment plan, take the budget and divide by the number of players, minus one or two. This helps ensure you have enough money even if you don't fill out the team or a player drops during the season. Again, have the goal of giving money back at the end of the season, rather than having to go hat-in-hand to parents asking them to pay more.
We also recommend automating payments and reminders. This helps teams collect payments on time, and eliminate time spent chasing checks and sending payment reminders.
Open a Digital Bank Account with Groundwork
Here at Groundwork, we're dedicated to making managing your club's money easy, starting with opening a bank account. Snap Spend's digital banking platform gives you an online bank account with built-in online payments to collect dues and budgeting tools to track spending. It's the easiest way to manage your club's money.
—–
There is no shortage of online fundraisers geared toward seemingly every fundraising need. But there's only one digital fundraising platform that is built specifically for groups and teams. Snap! Raise has already helped over 40,000 youth sports teams and educational programs achieve their fundraising goals, and that number is growing every day.
Contact us to learn more!