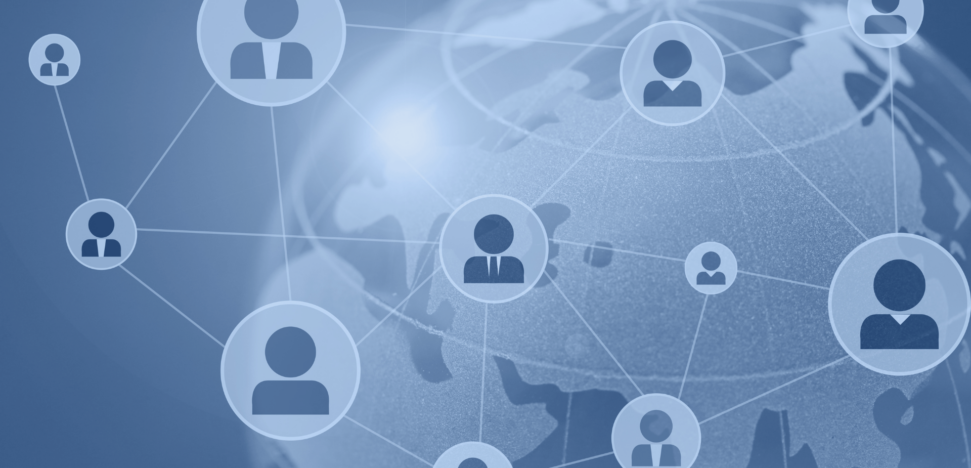 The COVID-19 pandemic has drastically and irrevocably changed a great deal about our lives, including the ways we teach and learn as well as the methods of connecting families and schools.
Although schools were already adopting various means of digital communications before the pandemic struck, this global event accelerated the process as schools transitioned overnight from brick-and-mortar settings to distance learning and hybrid models.
As school buildings reopen and we prepare for a post-pandemic world, the eLearning Industry suggests that many of the trends we saw on the rise in the previous year will continue in the 2021-22 school year. Consequently, superintendents and their districts find themselves dealing with challenges never tackled before, having to assess new technologies and tools efficiently and thoroughly.
At the same time, school staff must also adapt to the new ways of engaging and communicating with families. Connecting families and schools in the 2021-22 academic year and beyond might be the biggest and most important challenge in the industry.
Back-to-school communications
The start of each new school year is always a flurry of communication between schools and families. Both parties have a great deal of information that they must exchange. Digital communication trends among schools show the following methods are all commonly used within a single district:
Letters
Emails
Text messaging systems
Phone calls/robocalls
Mobile applications (varying by school and, often, by teacher)
District and school social media accounts
Websites (district, school, and class)
One of the major challenges schools face when utilizing the above methods of communication during re-openings is that these methods rely on the information in the student information system (SIS). This is often outdated or incomplete, meaning that important communications from the schools and district will not reach their intended destination. In other words, connecting families and schools is compromised from the start.
The 2021-22 academic year carries the additional challenges of communicating important COVID-19-related re-opening policies and procedures. You will need to be able to communicate with all families quickly and effectively regarding critical information about social distancing procedures, mask-wearing requirements, and other transmission prevention measures in place. Additionally, you must prioritize keeping families informed about the potential exposure to and spread of COVID-19.
Parental communication challenges
Looking back at the lengthy list of digital communication methods above, it should be no surprise that guardians often struggle to keep up with emerging technologies. In addition to the constant flux of developing technology, they are often bombarded by information from multiple sources, causing them to receive disparate school information from different applications. Conversely, others will find the multiple channels difficult or impossible to follow, causing them to miss communications entirely.
There is an added challenge for non-English-speaking families and English Language Learners. They will have difficulty accessing the information sent to them and may face many barriers while attempting to communicate with their children's teachers and other staff who may work with their children.
Additionally, as school buildings reopen and begin to return to a semblance of normalcy, it is critical for families to have the information needed to feel confident about sending their kids back on campus.
School communication challenges
According to a Gallup EdTech Report, 85% of teachers and 96% of principals support the increased use of digital tools in education, but finding and adopting the right technology for your district can be challenging. Some technologies are complicated, requiring an additional need to provide teachers, staff, and families with training to ensure a smooth and effective transition.
Furthermore, with many parents still reluctant to send their children back on campus, you will need to ensure that you have a solution to maintain efficient, effective and reliable communication on all things COVID-19-related.
A solution to connecting families and schools
Snap! Connect streamlines communications in your school district. It is a single, cohesive solution that all parents and guardians, teachers, administrative personnel, and students can use to communicate. Snap! Connect is easy to adopt and use. All training and onboarding are provided by the Snap! Connect team, including the use of free resources, such as teacher orientation materials and parent presentations (all translated).
Families receive a curated newsfeed, meaning they are not bombarded by too much information from too many sources. Snap! Connect also provides text-to-speech capabilities and can perform two-way translation in over 100 languages, ensuring all families have equitable access to the information they need and an equitable opportunity to reach out to those who work with their children.
Snap! Connect allows your district to promote and educate families on all the initiatives you have in place. You can keep families informed about vaccination options and COVID-19 safety measures that you put into place to keep students safe while at school. And both school- and district-level staff will be able to maintain engagement over the course of the school year. Consistent and open communication is now more important to building trust than ever before, as we work to ensure parents feel confident and comfortable sending their children back on campus.
—– There is no shortage of online fundraisers geared toward seemingly every fundraising need. But there's only one digital fundraising platform that is built specifically for groups and teams. Snap! Raise has already helped over 40,000 youth sports teams and educational programs achieve their fundraising goals, and that number is growing every day.
Contact us to learn more!