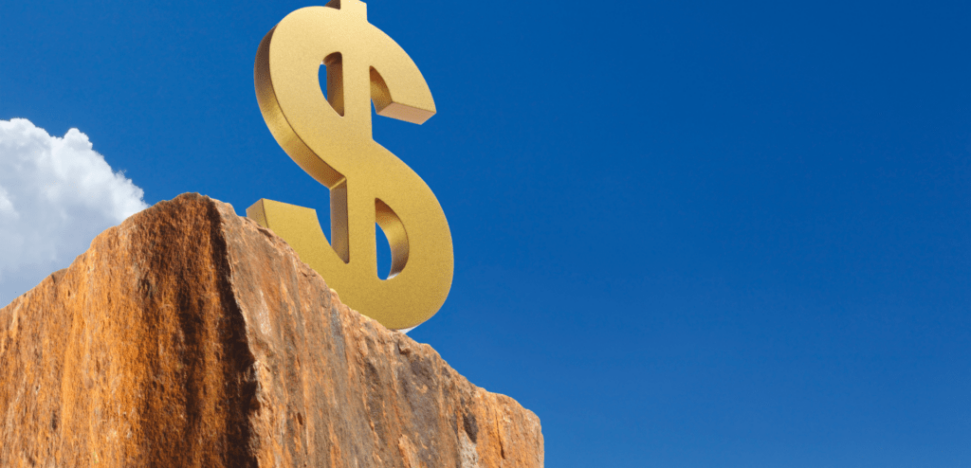 Playing youth sports is a huge part of our upbringing.
It teaches kids values like teamwork, responsibility, commitment, and work ethic. It gives them an outlet to have fun, make friends, and learn the importance of physical fitness at a young age. It's also become a big business—a $15 billion business, to be more precise.
Unfortunately, all that money has created some ethical issues. Financial fraud and embezzlement in youth sports are seen in more and more headlines all the time. The people helping to run the teams that are supposed to instill values in our children sometimes do the exact opposite of what we're trying to teach them.
With travel teams and clubs becoming increasingly more expensive, there's a lot more money to keep track of. Accountability and transparency around where that money is going is more important than ever. Parents are making significant investments in their kids, and they want to know that their hard-earned money is being spent responsibly.
Here's our take on how non-profit teams and clubs can improve their accountability and transparency.
Create a budget and set clear expectations
Before you ask for any money, you should take the time to write up a budget and share it with parents so they know how much they can expect to spend for the season. If you don't know the exact numbers yet, make a projected budget so they at least have some idea of how much it will cost. Make sure that everyone knows exactly what their financial responsibility will be and tell them their remaining balance after every transaction.
Set a clear refund policy and let parents know about it upfront. Most teams do not offer refunds, so make sure parents know that if their child leaves the team mid-season, they should not expect to get their money back. Explain that when a player leaves, the team's expenses are still the same, and the money they pay is needed to ensure you're able to provide everything needed for the rest of the players.
Have a clear policy and process for financial reporting within the organization
Every dollar should be trackable. There should be a clear record each time money changes hands, including who it came from, who it was given to, and what it was spent on. Keep detailed records—don't just put expenses into broad categories. Break down each category so that you know exactly where money is going. For example, rather than just saying "equipment", make notes of the type of equipment bought (helmets, uniforms, bats, etc.). This not only deters fraud, it also helps make sure that you're sticking to your budget.
In order to ensure that money is being spent appropriately, you need to have a system in place so that purchases and expenses are tracked and reported. For example, the team treasurers report to the club's director of finance, who then reports to and updates the board of directors. Schedule regular reviews to go over budgets, receipts, expenses, and collection status.
Designate one person to handle collections
When too many people are collecting money, it's easier for it to disappear, either as a result of fraud or by accident. Spreading the responsibility to more than one person creates a liability, and makes it much more difficult to keep accurate collection records. By delegating this job to one person, you can ensure accountability. There can be no confusion as to who collected what from which parents if all of the money goes to the same person.
Never mix club bank accounts with personal ones
Open a team bank account for all collections and expenses. Using a personal account for team funds is a recipe for disaster. It creates confusion and makes it far too easy for club money to get mixed up with personal funds. The hassle of combing through dozens of transactions to separate personal purchases from team expenses is not worth it. Plus, with a separate account, there's an added level of transparency so the treasurer can never be suspected of using club money improperly.
Allow autonomy for teams, but keep club leadership informed
From an accountability perspective, having one person handle all collections and expenses is the simplest thing but it's not always feasible. Oftentimes clubs allow for each team to manage their own budget and collect for their team. This autonomy is important, but the club leadership should never be in the dark.
One way clubs solve this is to have each team have a separate checking account all under one organization account. Each team can access its own checking account and the club leadership has access to all accounts. This strikes a nice balance between autonomy and accountability.
If you're using Snap! Spend to manage your team collections, you can have one club-level account and provision teams each with its own manager. That way teams can manage their own collections and the club leadership has visibility into every dollar collected.
Provide season-end and year-end financial reports
When each year or season wraps up, put together a report of exactly how the team's money was spent. Include information about how the projected budget matched up with the actual budget. If there were any funds left over, provide a detailed explanation of what will be done with the extra money—will it be refunded or rolled over to the balance for the following season? Answering these questions will help parents and club leadership to feel confident that all collected funds were managed appropriately.
The Bottom Line
If you're going to be collecting money from parents for team expenses, it's important that they trust you. Being clear, transparent, and upfront puts them at ease and prevents questions and confusion later on. Planning and putting straightforward policies and procedures in place ensures that you won't end up dealing with fraud and sets a good example for the players on your team.
About Snap! Spend
Here at Snap! Spend, we're dedicated to making managing your club's money easy, starting with opening a bank account. Snap! Spend's digital banking platform gives you an online bank account with built-in online payments to collect dues and budgeting tools to track spending. It's the easiest way to manage your club's money.
‍
—–
There is no shortage of online fundraisers geared toward seemingly every fundraising need. But there's only one digital fundraising platform that is built specifically for groups and teams. Snap! Raise has already helped over 40,000 youth sports teams and educational programs achieve their fundraising goals, and that number is growing every day.
Contact us to learn more!