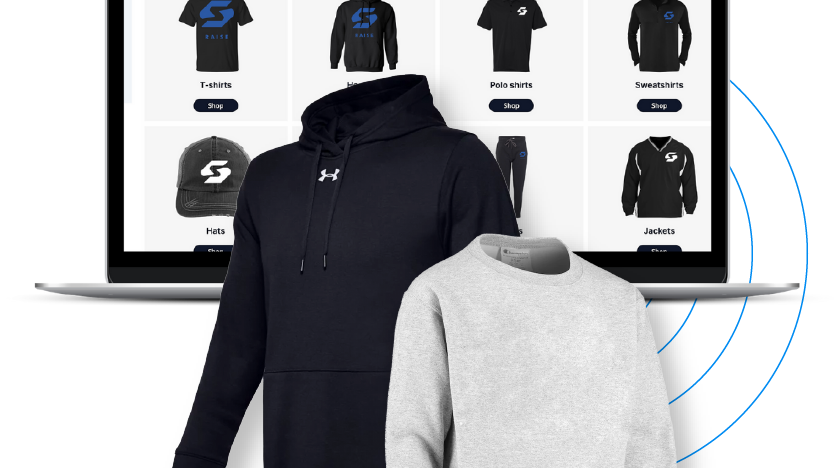 Customizing your Store and building your brand have never been easier. With the new Edit tab in your Snap! Store Dashboard, you have complete control over how your Store and brand looks to your supporters. This feature gives you the ability to customize your Store's name, colors, and product brand options in just a few easy clicks.
Update Your Store Info
Edit your Store's name, activity type, and storefront theme color to keep your Store information accurate. You can also view your storefront logo and your product logos for shirts/shorts, hats, and embroidery.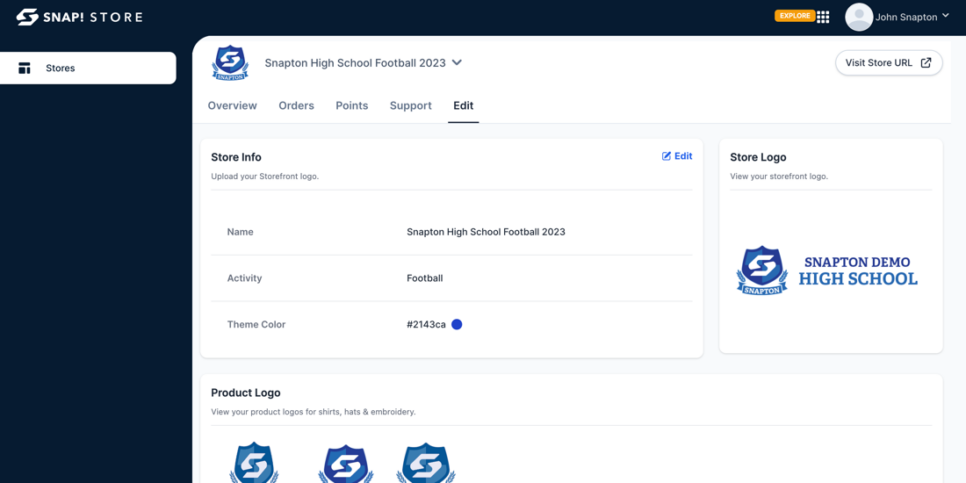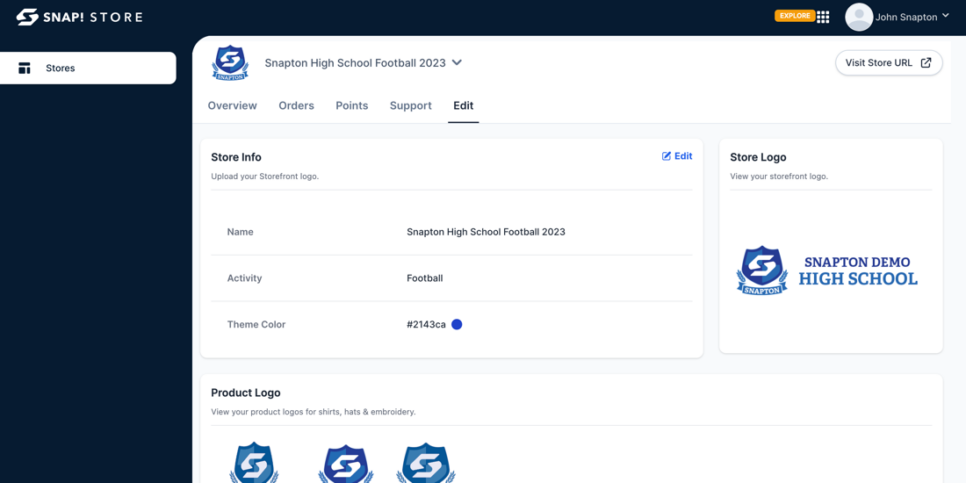 Tip: If you choose to include the year in your Store name, be sure to keep it up to date to avoid confusing your supporters!
Turn Select Product Brands On Or Off
Choose which brands of products to include in your Store. In the Edit tab, you can now turn certain brands of products on or off, depending on your program's preferences! You will have the ability to control which of the 5 major brands are available in your Store. Additionally, a handful of brands will always be available to ensure your Store has a full catalog of products.


Select Product Colors
Keep your Store on-brand by selecting the colors you want to offer products in! Some default colors like black, white, and gray will not be able to be turned off to ensure a full product catalog in your Store.


Tip: Don't clash with the competition! If your team has a local rival with opposing colors, you can turn those color options off so your supporters will always be representing your program in your colors!
—–
The Snap! Store Dashboard was created to give group leaders total transparency into their Store's performance. Use it to access order info, reward your participants with points, connect with our dedicated support team, and now personalize your program's Store. We're excited to continue to build the best online fan gear store for coaches and group leaders like you!

Snap! Store is the ultimate online home for custom spirit wear. Stores are automatically created for programs when they run a Snap! Raise fundraiser. Don't have an upcoming fundraiser but interested in Snap! Store? Complete this form to request a store and learn more about our solutions.