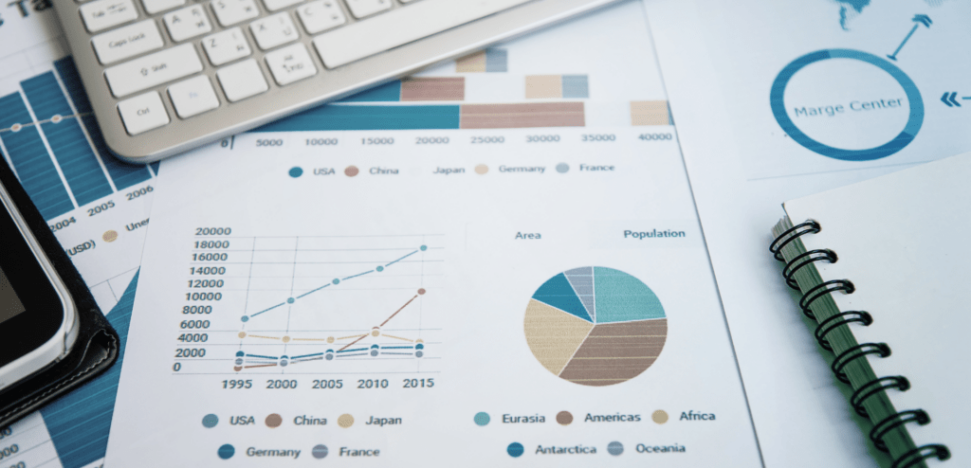 There's so much to think about when you're planning the season for a travel or club sports team. No matter the sport, there are a lot of pieces that have to come together in order for each member of the team to have everything they need.
Things to Consider When Budgeting for a Travel/Club Sports Team
Keeping a team functioning can be an expensive endeavor, and there's nothing worse than getting halfway through the season and realizing you don't have enough money to cover everything.
The best way to make sure your team doesn't end up overspending is to have a solid budget before the season starts. When your budget is done right, it makes everything else go much more smoothly. You and the players' parents know exactly what needs to be paid for, and how much it will cost, so that you don't end up being caught off guard by unexpected expenses.
Creating a good budget is often harder than you think. Some costs can sneak up on you if you aren't prepared, and a team's needs can change from season to season. Here are a few tips to keep in mind when you're creating your team's budget to make the process as painless as possible.
Plan for Your Team's Specific Needs
Some sports are more expensive than others, but even within the same sport, team budgets can vary quite a bit. For example, if your team has a paid coach, your budget will be considerably higher than a team with an unpaid parent coach. Other factors that impact your expenses are the number of tournaments you compete in and the distance you have to travel.
To give you an idea of how drastic the difference can be, here are two sample budgets for teams playing the same sport.
The first team's budget is more than triple that of the second team due to having a paid coach and participating in lots of tournaments that require travel and overnight trips.
Our point is, you can't just use a generic budget for your sport based off of another team's expenses. In order to really plan for the season and make sure all your costs are covered, you need to create a custom budget that's tailored to your team's needs.
Coaching Fees. Coaching fees vary considerably. One rule of thumb is $150-$250 per player. For a 12 player team that's $1,800 – $3,000. Having paid coaches also involves paying for their travel — transportation, lodging and meals. This varies based on the number of tournaments and distance traveled. Parents that coach usually pay for themselves since they're already traveling for their child anyway.
Facility Fees . You'll need somewhere to practice. Field rentals can be anywhere from $25-$150 per practice. This largely depends on your geography and type of field.
Uniforms. Uniforms can also vary considerably depending on the quality, level of customization and number of uniforms per player you're looking for. Expect $75-$300 per player.
Sanction Registration & Team Insurance. To register your team with a governing body like USSSA or AAU is usually around $50. You can also usually get your team insured through these organizations for $100-$300.
Tournaments. Tournaments range anywhere from $200 – $1500 to enter. You'll want to plan early and register as far in advance to get your spot.
Have a Backup Plan for Players Who Leave the Team
When a team member drops out in the middle of the season, it often creates tension between the coach or manager and the player's parents. The team still needs the same amount of money to cover costs, but the parents may not want to continue paying for a team their child is no longer a part of. If they paid for everything up front, they may even request a refund.
We suggest building "insurance" into your budget so that you're covered if you find yourself in this situation. At the end of the season, if no players have left the team and you collected more money than you ended up spending for team expenses, you can simply refund the remainder. If you're open with parents about the extra expense, it's much easier than having to ask for more money later or trying to make up the difference yourself.
Consider Sharing the Budget with Parents
Some parents may feel like team fees are too expensive because they aren't aware of just how many expenses the team has. Making the budget available to parents helps them to understand exactly where their money is going and that every dollar they're paying is necessary. It shows them that you're organized and that you've thought through everything that needs to happen in order to make the team successful.
You may think that sharing your budget with parents will just open the floodgates to tons of questions and phone calls, but often, it does just the opposite. If each item in your budget is clear and easy to understand, parents won't need to ask questions about fees because the budget explains it all. If your team has a website, you can even publish your budget there to make it easier for them to access.
Automate Collections with Snap! Spend to Keep Things Simple
Finalizing your budget is just the beginning—now you have to actually collect the money from parents, and that can be a stressful task. With high team fees, most parents will want to pay you over time. You should determine how much you need to collect upfront and each month and set a clear payment plan for parents.
This presents another hurdle, staying organized and getting paid on time. Let us do all the work for you by sending out automatic payment reminders, allowing parents to pay online, and keeping track of who has and hasn't paid. Once you input all the team fees for the season, you can forget about the money and focus on the kids.
The Bottom Line
Creating a budget is never going to be the most exciting part of coaching or managing a team, but it doesn't have to be a headache, either. Planning ahead saves you a ton of trouble down the line, and prevents the stress of having to ask parents for more money halfway through the season.
Coaches, what are your biggest challenges in creating a team budget? What do you think about sharing your budget with parents? We'd love to hear your suggestions and experiences!
About Snap! Spend
Here at Snap! Spend, we're dedicated to making managing your club's money easy, starting with opening a bank account. Snap! Spend's digital banking platform gives you an online bank account with built-in online payments to collect dues and budgeting tools to track spending. It's the easiest way to manage your club's money.
‍
—–
There is no shortage of online fundraisers geared toward seemingly every fundraising need. But there's only one digital fundraising platform that is built specifically for groups and teams. Snap! Raise has already helped over 40,000 youth sports teams and educational programs achieve their fundraising goals, and that number is growing every day.
Contact us to learn more!