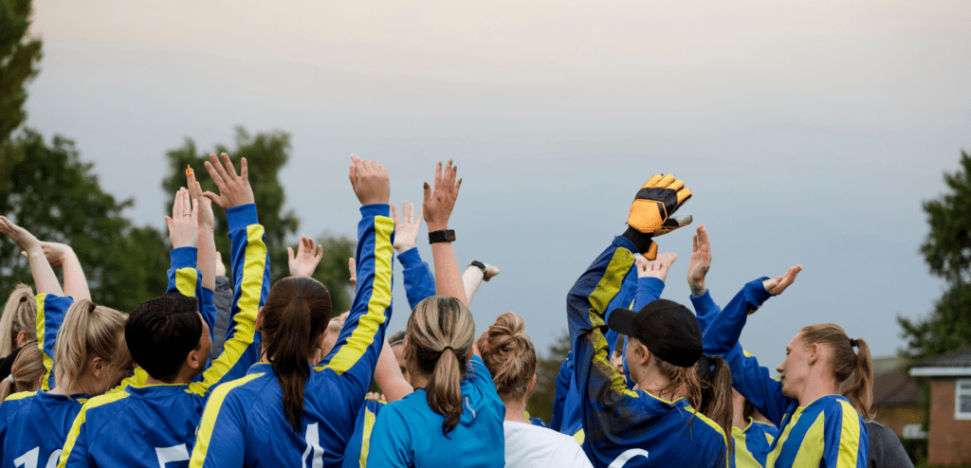 Being part of a travel sports team is a serious commitment. Parents, coaches, and players all have to put in lots of time and effort for a team to be successful.
At Snap! Spend, we believe that participating in competitive sports develops kids into both better athletes and better people. The principles of hard work, sportsmanship, teamwork, and leadership are just a few of the benefits that come with being on a youth sports team.
As travel teams grow, so too do the administrative needs of the team. Between travel accommodations, scheduling practices, games, and tournaments, ordering new equipment, and keeping up with the finances of the team, it can become overwhelming.
There comes a time when it makes sense to automate team payments to simplify the back-office needs of the team and put the focus back on the field. Here's why it makes sense for the top teams to do just that.
The Benefits of Automating Youth Sports Payments
1. Get Paid on Time.
By using an automated payment system, travel teams can cut down significantly on missed or late payments. You don't have to worry anymore about forgotten due dates, misplaced checks, or this month's cash flow. Getting paid on time makes it easier to run the team and budget each month of the season. Tournament fees due soon? No problem. You can be confident that you'll be paid on time and have the money for the tournament by the due date.
2. No more time spent collecting checks and running to the bank.
Collecting team payments by hand is a hassle. First, you have to worry about everyone knowing when payments are due. Next, you have to count on coaches, parents, and players to all remember to get the money in on time. Then, you have to stay organized with all of the cash and checks collected, plus spend time running them to the bank. With an automated payment solution, you cut out all of these issues.
3. AutoPay is easier for parents
Between a full-time job, running a family, traveling on weekends with the team, and dozens of other things on their plate, writing a check for travel team dues each month is one additional thing to remember for parents. With AutoPay, parents can be confident that travel team fees will be taken care of each month. Plus, they can work it into their monthly budgets as they'll know exactly when and how much will be taken out each month. With all that parents put into the team, it makes sense to make paying as easy as possible for them.
4. Know in Seconds What is Paid and What is Owed
Keeping track of team payments can be a logistical nightmare. The team has to keep track of exactly who has paid what, and so do parents. Each payment has to be logged by hand, and there has to be communication between teams and parents about what exactly has been paid and what has not. With a serious travel team organization, organizing team payments can end up taking a large chunk of time. By using team payment software, parents and team administrators can log in at any time and see exactly what has been paid and what is still owed.
5. It's Easier To Space Payments Out Across the Season
It's no secret: travel teams can be expensive. But without a payment system in place, some teams feel the need to take a majority of the fees upfront, rather than space them out evenly over the season. This makes the strain on parents even bigger. The rationale is that the team needs to be able to count on having that money to pay for their upcoming costs. Automating team payments provides teams the confidence that they will continue to get paid on time throughout the full season.
6. Enables Travel Team Organizations To Grow
Some small teams can get away without automating team payments. Sure, it may take time and effort, but maybe someone has volunteered to handle payments for the season. But if your travel team organization wants to have multiple teams at multiple age levels, collecting by hand quickly becomes unsustainable. Imagine trying to keep track of 50+ players across 5+ teams. It becomes a full-time job! Any travel team organization with multiple teams or that expects to grow in the future should have a reliable payment system in place.
7. Cut Coaches Out of The Collection Process
Once payments are automated, coaches can go back to what they do best: developing youth athletes. Oftentimes, coaches get bogged down with a lot of the administrative tasks of a team. This can have a couple of effects. First, coaches can become distracted, and not spend as much time on the actual coaching. And second, this can drain coaches' passion for the position, as they end up "managing" the team more than coaching it. By automating team payments, coaches can put their full focus back on the field.
8. Add Transparency and Accountability to Team Collections
Without a system, team payments are mostly made in the dark. Recordkeeping can be inconsistent, and occasional disagreements about what has been paid can arise. There have also been instances of embezzlement, such as this New York Times article titled "The Trusted Grown-Ups Who Steal Millions From Youth Sports." A payment system can add transparency and accountability to this process, and help cut down on these conflicts.
9. Having A Professional System To Stay Organized and Attract Serious Players
A team payment system is a sign that your team runs efficiently and effectively. When top players in your region are looking for a new team, having an automated collections system can be an advantage you have over other teams. Parents love the system because it makes things easier for them, and having a system in place lets them know that their team is run professionally.
Open a Digital Bank Account with Snap! Spend
Here at Snap! Spend, we're dedicated to making managing your club's money easy, starting with opening a bank account. Snap! Spend's digital banking platform gives you an online bank account with built-in online payments to collect dues and budgeting tools to track spending. It's the easiest way to manage your club's money.
‍
—–
There is no shortage of online fundraisers geared toward seemingly every fundraising need. But there's only one digital fundraising platform that is built specifically for groups and teams. Snap! Raise has already helped over 40,000 youth sports teams and educational programs achieve their fundraising goals, and that number is growing every day.
Contact us to learn more!