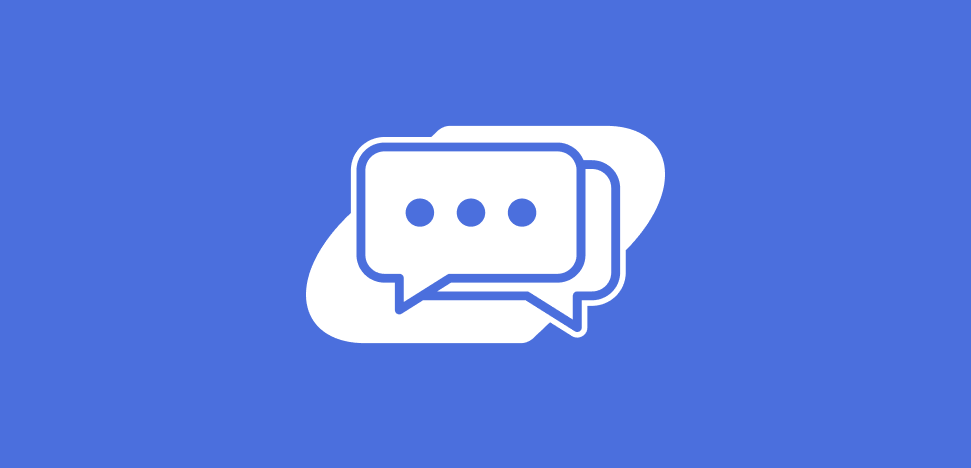 Not all students learn in the same way. Not all students have the same abilities or the same needs.
In the classroom setting, we have programs, such as IEPs and 504s, in place that provide accommodations to students who demonstrate unmet needs. These are intended to remove barriers that exist between the student and learning. They help level  the playing field and provide students with equitable access to education. We put a great deal of work into accommodating our students, but what are we doing in terms of communication accommodations for parents and guardians in establishing strong home engagement and student support networks?
The word equity is used a lot when we talk about the students in our schools. But, it does not seem to come up in the conversations we have about our school communication strategies. For all parents and guardians to join the conversations involving their kids, schools need to consider the wide variety of family circumstances that make it difficult for parents and guardians to participate.
Just like there are learning accommodations for students, there should be communication accommodations for parents and guardians.
Mobility and other availability challenges
Highly mobile families may have constantly changing contact information that rarely gets updated in your school's student information system (SIS). This is a national trend, and there are many reasons for this increased family mobility, such as military family reassignments, job loss, family financial instability, family homelessness, foster care or caregiver changes, death(s) in the immediate family, and many more.
In addition, parents and guardians are often not available when and how the school is trying to communicate. For example, perhaps they are unable to answer calls or respond to messages during work hours. Or, they might not be checking emails or even receiving them due to incorrect contact information.
The Ohio Board of Education acknowledges this intensive need to design communication accommodations for parents and guardians that fit families with this set of circumstances. Especially once students reach the secondary level, the assumption is that families can easily access important information on the school's website. However, for families that are highly mobile or otherwise unavailable, circumstances may cause them to miss critical information.
To address the specific needs of these families, you need a communication platform that follows the student. It should not rely on a physical address or a specific phone number. It should be easily accessed from anywhere, at any time, on any device.
Adult literacy challenges
A lot of the communication that takes place between schools and families is done in writing: websites/social media accounts, emails, text messages, pamphlets/flyers, letters and more.
The assumption that written communication is accessible by all parents and guardians is a false one. According to ProLiteracy.org, more than 43 million adults in the United States are functionally illiterate. This means that they cannot read, write or do basic math above a third-grade level. The amount of written communication pushed out by schools can be overwhelming for families affected by literacy issues.
To resolve this, you need a communication platform that removes the barrier of illiteracy. A platform with the accommodation of text-to-speech would make school communication more equitable for these families. A solution that breaks down this barrier two ways, allowing adults with literacy challenges the ability to reach out to the school with the use of dictation, which is a level of access that many schools are not yet providing.
Non-English-speaking families
According to the Office of English Language Acquisition, in the 2016-2017 school year, there were over 4.8 million English Language Learners in the K-12 public education system. While school districts do have translators, they are often overloaded with work and not available on the spot. If something comes up that needs immediate communication and a translator is not available, it often falls on the family to find a translator on their own.
Many schools and districts currently provide translations into their top languages. This leaves families speaking less frequently represented languages in the dark. And, with the changing language diversity in much of America, schools may be serving families who speak languages of which they are completely unaware.
Furthermore, embedded translation services only apply to information distributed on a specific platform. As a result, non-English-speaking families are often left out of school communications.
A platform that provides on-demand translation services in a vast number of languages can help your school address this challenge. This will allow all families to stay involved in the conversations about their students.
Providing communication accommodations for parents with Snap! Connect
Snap! Connect by Snap! Mobile is a cohesive school communication system that provides communication accommodations for parents and guardians. These services are necessary for some but useable by all.
Snap! Connect provides two-way translation in more than 100 languages as well as text-to-speech and dictation capabilities. The app is not reliant upon the information recorded in your school's SIS. So, no matter how often a family moves or changes a phone number, they will never lose access to their Snap! Connect account, or to your school communications. Just like an IEP or 504 Plan, Snap! Connect allows your district to put accommodations in place to make communication equitable for all families.
These are only a few of the features Snap! Connect offers. To learn more about how we can help your district serve the needs of all parents and guardians, contact us today.
—–
There is no shortage of online fundraisers geared toward seemingly every fundraising need. But there's only one digital fundraising platform that is built specifically for groups and teams. Snap! Raise has already helped over 40,000 youth sports teams and educational programs achieve their fundraising goals, and that number is growing every day.
Contact us to learn more!