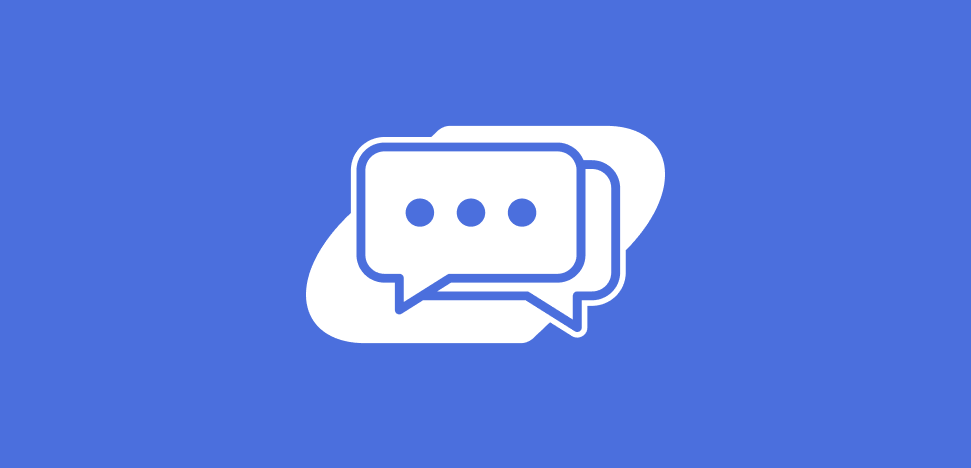 How do you build a strong school community when you're only reaching half of the families? Short answer: you can't. Each member brings not only their strengths but also their personal perspectives to the table to better the community. That's why reaching every member is a must, but as school administrators know – that is harder than it sounds. Ever-changing contact information, different languages being spoken, and varying work schedules make it impossible to keep track of who you're reaching day-to-day.
A strong community is built up of unique individuals who come together to contribute to a common goal – but a community is only as strong as its members and school communities are no exception. The administrators, teachers, and families are all equally important in making it what it is.
When it comes to building a strong community, 100% engagement is crucial. Gone are the days of sending out an email or handing out fliers and hoping for the best. With so many people from school to school, districts needed a one-stop-shop for their communities to connect – and that's where Snap! Connect steps in. Snap! Connect gives districts a leg up by putting all communication into a convenient, user-friendly app with over 100 languages that enables and empowers every family to stay connected. Now achieving 100% family activation is easier than ever. And we can prove it.

Kenwood Elementary, a Title I school with 15 languages represented, took the initiative and was the first of Jefferson County Public Schools to reach 100% family activation. Not only did they accomplish this, but they did it in less than a month! How did they achieve such an incredible goal in such a short time? They followed these simple steps:
1. Follow Best Practices
Kenwood worked together with the Snap! Connect team to learn everything they could from previous schools' successes. To build awareness of the new communication platform, they needed to include Snap! Connect in all the old communication channels such as social media posts, classroom newsletters, or robocalls. Kenwood knew that some families would need a push to activate their accounts, so they utilized Snap! Connect's analytics to track who was activated and who they still needed to reach. By monitoring their activation rates, they were able to reach the families with incorrect or missing contact information and determine when it's best to resend invitations. Kenwood knew that while reaching these families may be the greatest challenge, it would also be one of the greatest rewards. Between printed and digital invitation letters and the SchoolCNXT registration website, every family had multiple ways to activate their account. By implementing every strategy offered and making sure to raise awareness about this new communication platform, their activation skyrocketed!
"Snap! Connect (Formerly SchoolCNXT) treated our teachers and staff like family, so we could offer the same level of connection to our student's families." – Aimee McDonnell, Family Care Ambassador at Kenwood Elementary
2. Start with the Staff
To get the entire community activated, Kenwood had to start with the staff. Immediately, they made sure all the staff were on-board and made it clear how important their goal of 100% family activation was. Every staff member actively played a part in reaching out to the community. Classroom teachers focused on their own students' families by re-sending invitations, reaching out to families who hadn't activated their accounts, and talking in one-on-one meetings about the ease of Snap! Connect. Meanwhile, other staff members, such as resource teachers, were able to make individualized outreach to the remaining families. They used the data and reporting provided through Snap! Connect to strategically target who they were missing. ‍
"It has been inspirational to watch the excitement and relief of parents being able to communicate with their child's teachers for the first time. Snap! Connect (formerly School CNXT) has proven that when given the proper tools, equitable involvement is possible." – Aimee McDonnell
3. Leadership & Culture
Over the years, Snap! Connect has learned that the greatest indicator of a school's success is leadership and culture. There is nothing more beneficial to a school community than a strong, respected leader and an inclusive, caring culture – and Kenwood doesn't fall short. Principal Jill Handley has truly set the tone for a community that can and wants to succeed in supporting their students and families in every way possible and the entire staff has risen to the challenge. Kenwood has an amazing school culture where everyone brings ideas to the table! They got creative with incentives and introduced individual and class incentives to encourage activation, including the chance to win Kenwood Cubs gear! They knew what would work for their community and used it to boost activation rates and connect with every family.
"School culture and climate are the foundation for any successful school. Snap! Connect (formerly School CNXT) helped us secure that foundation by diversifying our communication. The language translation and audio features have broken barriers that previously prevented our parents from being involved."  – Aimee McDonnell
When Kenwood reached 100% family activation, they discovered the opportunity to connect with their community like never before. Now they can communicate clearly and equitably while being able to track insights and analytics to better help their community.

Kenwood is confident that the information they send through Snap! Connect will reach every single family, no matter where they are, how busy they are, or what language they speak – opening the doors for every member to be engaged in student success.‍
"Access to your child's teachers and education should not be a privilege. Snap! Connect (formerly SchoolCNXT) has empowered our staff and parents so everyone can equally invest in our student's future." – Aimee McDonnell
‍
—– There is no shortage of online fundraisers geared toward seemingly every fundraising need. But there's only one digital fundraising platform that is built specifically for groups and teams. Snap! Raise has already helped over 40,000 youth sports teams and educational programs achieve their fundraising goals, and that number is growing every day.
Contact us to learn more!