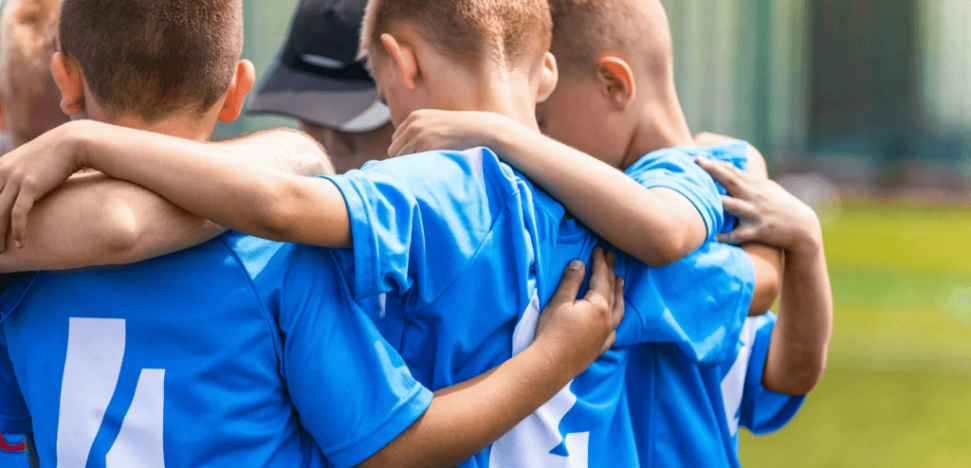 The Benefits of More Organized Team Fee Collections (For Parents and Teams)
Whether it's at home, school, or work, being organized makes everything easier. And sports teams are no exception. Our goal at Snap! Spend is to streamline and take the stress out of the payment process for both the teams and the players' parents. When all the logistics of managing or playing for a team are running smoothly, you can focus on the reason you're there in the first place—the game.
Organized Teams Attract Better Talent—And Keep It
If your child has ever played for a team that was poorly managed, you've probably experienced all the downsides to a lack of organization. When you don't have easy access to the team's payment schedule, it's hard to remember how much you owe and when it's due. At Snap! Spend, we know most parents have a never-ending to-do list, and our automated payment system helps you cross a few things off.
For teams, making the payment process, quick, straightforward, and painless for parents can actually give you a competitive edge. No one wants to deal with a team where making payments is a headache, and it would be a shame to lose talented players to another club due to a chaotic and confusing payment system. Keeping things simple and efficient means that parents are more likely to want their kids to play on your team again the next year. And the one after that.
It's Easy to Make Sure Payments Are On Time When They're Automated
When fees are automatically paid from your bank account or credit card on the day they're due, you don't need to worry about forgetting. You can relax for the rest of the season and know that you'll always be paid up. And Snap! Spend will always give you a heads-up when a payment is coming—we send you reminders a few days before each one is due so you can log in to view the amounts and change your payment method if necessary.
From the team's perspective, automated payments are a huge time saver. Once the schedule is set, you don't have to remind parents or make those awkward phone calls asking for money. You can make changes to your payment schedule or add additional fees for tournaments or other expenses at any point in the season. You can log in anytime to see how much you've collected and when you can expect the next payments to appear, all in one quick glance.
It Helps Teams and Parents Stick to Their Budgets
Having a payment sneak up on you means you may not be prepared when it's due. And there's nothing worse than having to pay a last-minute bill you didn't budget for. When you always know ahead of time exactly when a team payment is due, you can make sure to leave room for it in your monthly expenses. And those reminders we just talked about? They give you the peace of mind that you'll never be surprised when you check your account balance.
Coaches also know how important it is to have a solid team budget. It's not uncommon for a team to have 30% or more of their fees go uncollected, simply because there is too much confusion around what is due and when. And you don't want to get halfway through the season and realize you don't have enough money to cover all your expenses. When your payment system is well organized, staying within your budget is much easier because fees are more likely to be collected on time.
The Bottom Line
There are no downsides to being more organized. It gives parents and players a better experience and saves the team a lot of hassle when it comes to collecting payments. No more remembering due dates or making collection calls. We've got your back.
Here at Snap! Spend, we're dedicated to making managing your club's money easy, starting with opening a bank account. Snap! Spend's digital banking platform gives you an online bank account with built-in online payments to collect dues and budgeting tools to track spending. It's the easiest way to manage your club's money.
‍
‍
—–
There is no shortage of online fundraisers geared toward seemingly every fundraising need. But there's only one digital fundraising platform that is built specifically for groups and teams. Snap! Raise has already helped over 40,000 youth sports teams and educational programs achieve their fundraising goals, and that number is growing every day.
Contact us to learn more!